MOSCOW (Sputnik) — On Wednesday, Alfons Hoermann, the president of the German Olympic Sports Confederation (DOSB), said at the session of the German parliament's Sports Committee that it was "beyond belief" that a significant number of Russian athletes participated in the 2016 Rio Olympics. He also said that the Russian team should not participate in the 2018 Olympics. Following the event, Dagmar Freitag, the committee's chairperson, said that Russia should not take part in the 2018 Games.
"The Russian Olympic Committee views the statement of the official representative of the Bundestag as a flagrant violation of the principles of the Olympic Charter and the UN, and is extremely concerned about the attempts of German parliamentarians to exert pressure on the International Olympic Committee [IOC] to prevent Russian athletes from participating in the XXIII Winter Olympics of 2018," the ROC said in a statement.
The statement added that Freitag's words had aimed at undermining the integrity and the principles of the Olympic movement.
"We believe that such statements undermine the integrity of the international Olympic movement and are aimed at destabilizing the processes that are currently being implemented in accordance with the Olympic Charter of the IOC," the statement said.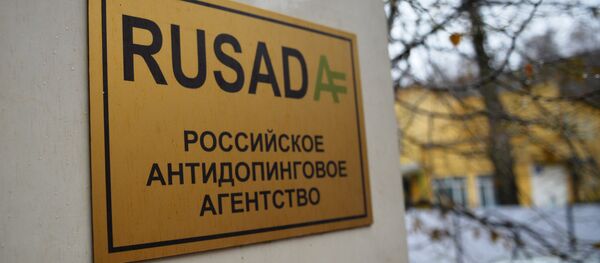 16 November 2016, 10:05 GMT
According to the statement, Russia in cooperation with
the IOC
and
the World Anti-Doping Agency (WADA)
is capable of creating one of the most effective anti-doping systems in the world.
In July 2016, the WADA commission led by Richard McLaren presented a report accusing Russia of running a state-wide doping program and urged the IOC to ban the entire Russian team to consider a blanket ban on the entire Russian Olympic team. The IOC instead let individual sports federations act on the issue allowing a number of Russian athletes to participate in the Rio Olympics. At the same time, the International Paralympic Committee (IPC) banned all Russian Paralympic athletes from the 2016 Summer Paralympics and the 2018 Winter Games.