President Trump's words followed a Chinese proposal to halt Pyongyang's nuclear and missile program and suspend US-South Korean military drills to resolve the Korean crisis.
Speaking about the chances of the US actually using military force against North Korea in the wake of its recent cruise missile strike in Syria,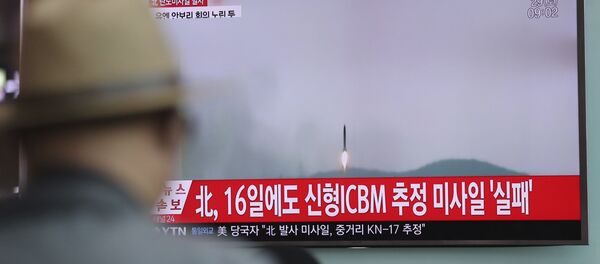 Professor O'Neill said that Washington might eventually opt for a limited-scale strike against North Korea. This, he warned, could spill out into a bigger conflict though, and in this case Pyongyang could resort to a series of pre-emptive strikes against South Korea.
Russia and Japan have called for a restart of the six-party talks on the North Korean nuclear program.
When asked whether this could bring about a peaceful solution to the problem, Andrew O'Neil said that he didn't think that Pyongyang would ever commit itself on anything pertaining to its nuclear program.
When asked about the political complications of the deployment of US THAAD missiles in South Korea, professor O'Neill said that the missiles stationing in South Korea is meant to assure Seoul that it is protected.
Touching upon China's attitude towards the THAAD missiles deployment in South Korea and the overall effectiveness of this system, he said that the system is obviously untested in combat.
"I think the THAAD is primarily designed to deal with shorter-range missiles as well as long-range missiles possibly with nuclear warheads too."
Speaking about the prospects for resolving the problem of North Korean missiles now that Pyongyang looks all set to continue testing them, professor O'Neill said that prospects of a lasting solution looked dim.
"I'm quite pessimistic about the prospects for resolving the North Korean issue, simply because the positions of both sides are largely unresolvable. I don't see any chances of the North Koreans changing their policy. The UN under the Obama administration was committed to a holding pattern, while the Trump administration wants a complete denuclearization of the peninsula and won't be happy with anything short of that."
"We have fundamentally conflicting positions and I believe we have all the ingredients of a possible conflict happening in the future," Andrew O'Neil concluded.
On Saturday, North Korea test-fired another ballistic missile, which exploded moments after takeoff.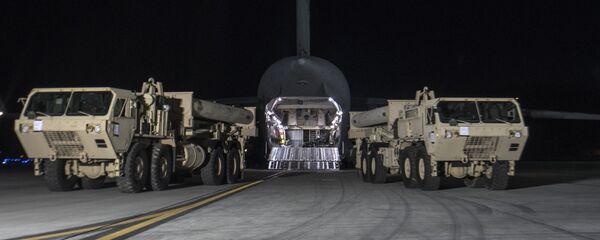 The missile was fired on Saturday morning from South Pyeongan province, north of the capital Pyongyang.
The last time the DPRK tried to launch a missile was on April 16, but by all accounts it also failed.
Meanwhile, the USS Carl Vinson aircraft carrier, accompanied by a flotilla of US and Japanese warships, has entered the Sea of Japan.
The US-led carrier task force will be stationed off the Korean peninsula, in a show of force directed at North Korea.
Have you heard the news? Sign up to our Telegram channel and we'll keep you up to speed!