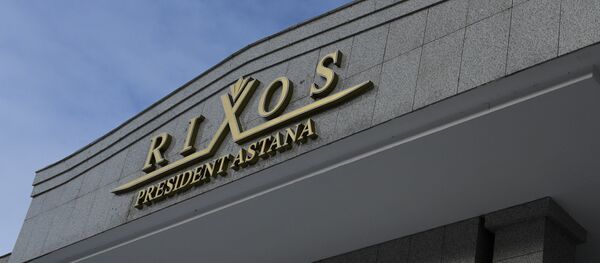 ASTANA (Sputnik) — The UN experts and the Syrian government delegation arrived in Astana for the participation in the talks on Syrian settlement due to take place later in the week, the head of the Kazakh Foreign Ministry's press service, Anuar Zhainakov, said Monday.
"The Syrian government delegation has already arrived," Zhainakov said, adding that the delegation was headed by Syrian UN Ambassador Bashar Jaafari.
He added that the delegation of the UN experts had arrived as well, with others to follow "in the coming days."
It has been planned that prior to the talks, in which Russia, Turkey and Iran take part, a meeting between these countries will be held on Tuesday at an expert level.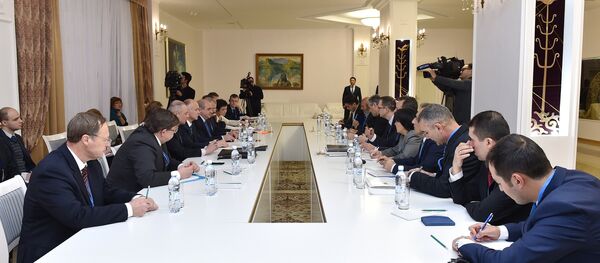 Moreover, UN Special Envoy for Syria Staffan de Mistura will arrive in the Kazakh capital of Astana on Tuesday evening to participate in the high-level meeting on Syria, an informed source in one of the delegations told Sputnik.
"De Mistura will arrive tomorrow evening. He will participate in the high-segment part of the talks," the source said. 
A source in the Syrian opposition delegation told Sputnik on April 30 that it was most likely that Syria's armed opposition would take part in the next round of Astana talks.
Earlier on Monday, Fatih Hassoun, a representative of the Syrian armed opposition, told Sputnik that Russia had made useful proposals about the observance of the ceasefire regime, about establishment of zones of de-escalation of tensions and about involvement of new international actors in these agreements.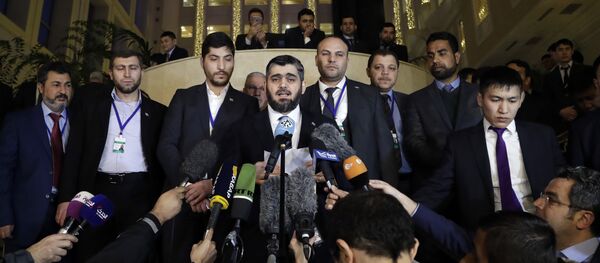 According to the paper with Russian proposals, given to opposition members and seen by Sputnik, Russia proposed to create four zones of reduction of tensions: in Idlib province, north of the city of Homs, in Eastern Ghouta and in the south of Syria. Russia also proposed "creating safety lines along all the borders of the de-escalation zones in order to avoid direct fire between the sides of the Syrian conflict," the paper read.
The paper also said that the Russian proposals envisaged possible deployment of guarantor states' armed groups to Syria for ceasefire monitoring.
Astana has already hosted three rounds of talks brokered by Russia, Turkey and Iran, held in January, February and March.