Speaking to reporters this week after hearing that Senate Foreign Relations Committee chairman Bob Corker had put a long-awaited bipartisan bill proposing new anti-Russian sanctions on hold, Graham pledged to try to attach the bill's contents onto a separate bill against Iran.
"I'm glad we're doing something on Iran [sanctions], but if the bill comes out of committee on the floor I'm going to add Russian sanctions to it. Try it anyway," Graham said.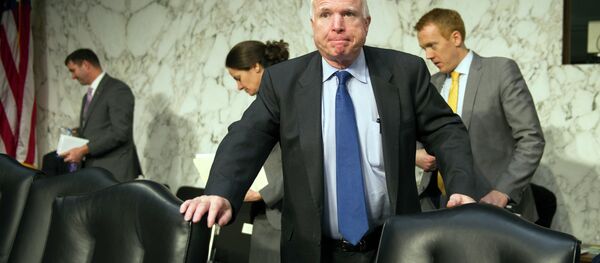 Graham joined fellow Russia hawk John McCain in
complaining
about the Russian sanctions bill's suspension, stressing that Moscow must be punished somehow for its "attack" on the "fundamentals of our democracy." The bill had proposed introducing new sanctions against Moscow for its meddling in the 2016 presidential race. US officials, lawmakers and media have yet to provide any conclusive evidence of Russian interference, which is one of the reasons why the bill was suspended.
Is there any rational connection between Congressional hawks' anti-Iranian and anti-Russian sanctions bills, and Graham's attempts to link them?
Speaking to Sputnik Persian, Mostafa Azeriyan, an Iranian political scientist specializing in international affairs and Russian-Iranian cooperation, said that crazy as it sounds, the senator's absurd claims actually do warrant some merit.
"In my opinion, the main target of this package of sanctions may be military-technical cooperation between Russia and Iran, especially on the Syrian front," Azeriyan explained. "Last week, a number of cities in Syria were attacked by terrorists. Their sponsors, that is, Western governments and the United States, are trying to reverse the situation on the front in their favor. Therefore, the provision of any pressure on the main fighters against terrorism [i.e. Syria, Iran and Russia] is a priority" for lawmakers.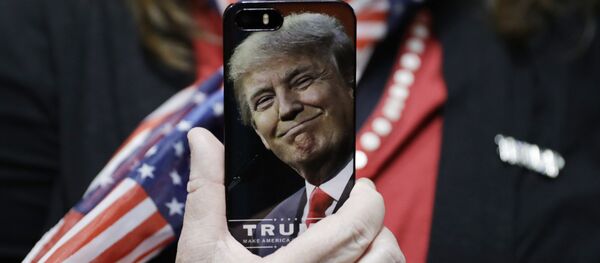 A second possible reason for Graham's efforts, according to Azeriyan, was some kind of fundamental realization among the hawks in the Senate that the global military balance has changed irreversibly. "Today, Russia has enormous military power. This does not suit the US. Therefore, with the help of sanctions, they are trying to weak Moscow's power" by any means possible. Hence the absurd sanctions on top of separate sanctions approach.
"They groundlessly accuse our countries of 'interfering' in the Syrian conflict, and use these kinds of tricks to impose sanctions. However, despite the US military incursion into Syria (it's enough to recall the bombing of the al-Shayrat airbase, for example), all this has proven unable to reduce the influence of Russia and Iran in their effective fight against the militants," the analyst concluded.