Speaking to reporters on Tuesday, McCain confirmed that lawmakers were looking for new ways to push forward with new sanctions against Russia after a key Senate bill on Russia's alleged meddling in Ukraine, Syria and the US presidential elections was put on hold.
"We'll be looking at other options including [in] the Senate Armed Services Committee," McCain said, adding that "others will be looking hard at other options."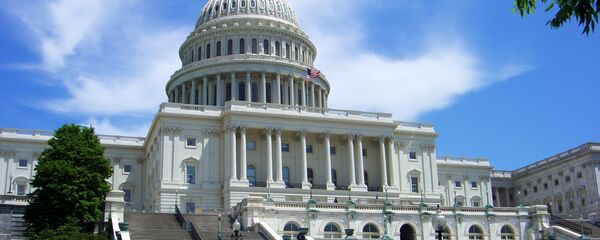 McCain and fellow Republican Senator Lindsey Graham, both men known for their
hawkish anti-Russian attitudes
, took great interest in the creation of a bill in January proposing new sanctions. The pair was furious after finding out that Senate Foreign Relations Committee chairman Bob Corker had put the bill on hold. Corker had called for a "detailed hearing process and an investigation" into the claims of Russian election meddling.
"It's been six months since Russia attacked the fundamentals of our democracy by interfering in the 2016 election. Since then, Russia has received a slap on the wrist from the Obama administration, but Congress has taken no action," McCain and Graham complained in a joint statement released Tuesday.
US officials, lawmakers and mainstream media have yet to provide any substantive evidence of Russian interference in the US election process.
Speaking to Radio Sputnik about this never-ending back and forth sanctions talk, Russian political Alexei Martynov said that to him, it all looks like some kind of game. "All of this is a media-based game of good cop bad cop, doves and hawks. As for McCain, he is approaching age eighty – it's too late for him to admit mistakes or somehow change his point of view."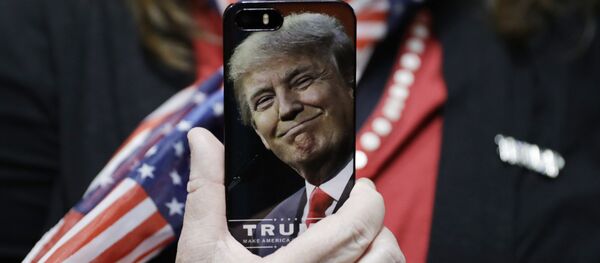 "I think that this general discourse, intended to stimulate both the domestic and foreign policy agenda, is also an effort [by McCain & co.] to say 'hello' to Moscow – to tell us that 'yes, we're thinking about Russia, discussing it," etc., the observer added.
Furthermore, Martynov noted that amid what must be assumed to be intense preparations for the first face-to-face meeting between Putin and Trump, to take place in Hamburg, Germany in July, the Senate and individual senators including McCain are also trying to have some impact on formulating the agenda.
Ultimately, the analyst stressed that everyone, McCain included, probably understands just how futile the anti-Russian sanctions really; nevertheless, they will continue to press the issue for political reasons.
"They themselves acknowledge, although perhaps not as publically as their counterparts in Germany or France, that the sanctions policy is not leading to the results that they said they would. It's obvious that sanctions are senseless – that they do not work, and everyone admits it. But they sound menacing –that's the real reason why this discussion is continuing."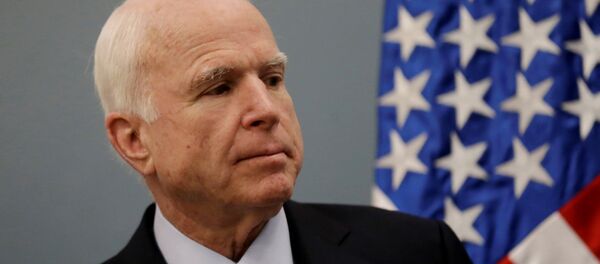 "There is a feverish search underway for other methods of influencing Russia's positions on various issues of international politics. And while the search is on, these kinds of comments will continue to be made. Some headcases will even talk about a hot war – a direct confrontation [with Russia]. There are many methods [to try and influence Moscow's position] but the result, as we know, will always be one and the same," Martynov concluded.