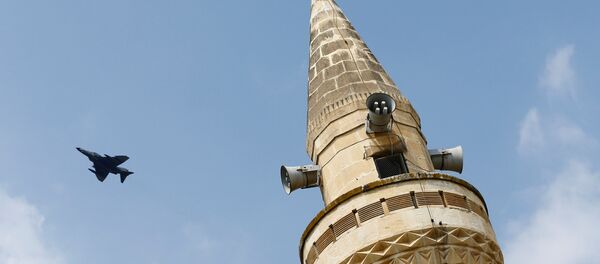 BERLIN (Sputnik) — The Turkish Incirlik airbase is used by the United States, along with several other NATO member countries, to carry out airstrikes against Daesh in Iraq and Syria. Hundreds of German personnel are also stationed at the base.
"We were finally informed by the Turkish side that the visit of a group of German lawmakers from the Bundestag Defense Committee, which was scheduled for May 16, was not agreed," Schaefer said at a briefing.
The official noted that Ankara's move would be discussed by the country's Foreign Minister Sigmar Gabriel in Washington during talks related to the US-led coalition engaged in Iraq and Syria.
"German Foreign Minister Sigmar Gabriel will visit Washington the day after tomorrow for the anti-Daesh coalition talks. Certainly, Gabriel will ask the partners within the anti-Daesh coalition about how to reach the aim that we share with Turkey, namely, a successful fight against Daesh, given that the partners cannot agree on such visits," Schaefer said.
This was not the first time Turkey blocked access to the base for German lawmakers.
The Incirlik Base hosts six German Tornado reconnaissance jets aircraft, as well as jets from the United States, the United Kingdom, Saudi Arabia and Qatar participating in the US-led coalition against Daesh.