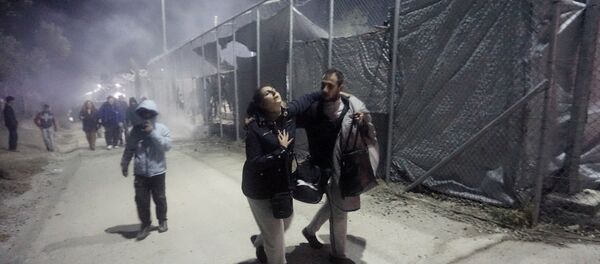 3 February 2017, 12:06 GMT
ATHENS (Sputnik) — On May 18, the Greek parliament will vote on a legislation which will cut pensions, salaries and social benefits starting from 2019. Once enforced, the law will lead to massive layoffs and reforms in the energy sector, as well as outline a financial strategy for 2018-2021.
Media outlets began their 24-hour strike at 6 a.m. local time (03:00 GMT) on Tuesday, while sailors started earlier at midnight (21:00 GMT) and will continue for the next 48 hours.
​Among the demands made by journalist trade unions are the review of austerity measures, which were imposed on Greece by international creditors and seriously affected the life of the Greek people, and labor rights reforms.
The Panhellenic Seamen's Federation (PNO), on the other hand, has demanded that the government make a final decision on pensions for sailors and reconsider some ministerial decisions concerning the operation of coastwise vessels on international routes.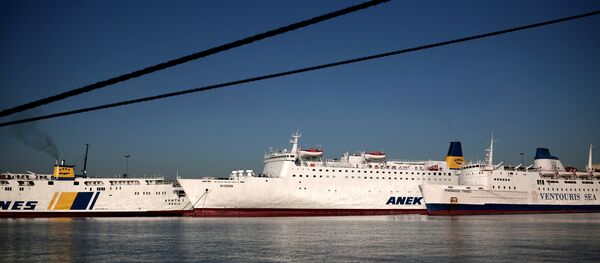 29 January 2016, 07:29 GMT
Regarding public transportation during the strike, ferry passengers have been advised to look up changes in the timetable in advance. Passengers arriving at the Athens International Airport will also experience inconveniences, since commuter trains and metro will not be operating from 9:30 a.m. to 4:30 p.m. (06:30-13:30 GMT). Buses will not work from 11 a.m. to 4 p.m. (08:00-13:00 GMT).
On Wednesday, a nationwide general strike will take in Greece.
In 2010, the debt crisis hit the Greece economy. Since then a number of international lenders, including the EU institutions and the International Monetary Fund, agreed to provide Athens with several bailout packages in exchange for large-scale economic reforms, which suppose introduction of austerity measures.