WASHINGTON (Sputnik) — A brawl between supporters and critics of the Turkish government broke out on Tuesday near the diplomatic mission in Sheridan Circle while Erdogan was inside. Nine people were injured and two arrested.
"The US Department of State is working closely with the local authorities concerning this incident…and we are in the process of reviewing whether any individuals involved are entitled to diplomatic immunity with respect to this case," the official said.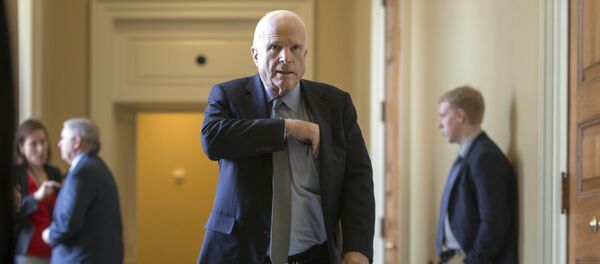 Late Wednesday, the Turkish embassy released a statement blaming the altercation on protesters it said were supporting the US-outlawed terror group Kurdistan Workers' Party (PKK).
House Foreign Affairs Committee Chairman Ed Royce urged US Attorney General Jeff Sessions and Secretary of State Rex Tillerson to take action if criminal acts were committed.
The Department of State said in a statement on Wednesday that Turkish security personnel had played a role in the incident and voiced its concern to the Turkish government.