MOSCOW (Sputnik) — Canadian Foreign Minister Chrystia Freeland said on Wednesday that the government supported a draft bill that stipulates sanctions against foreign officials who could be linked to violations of human rights in their respective countries.
"We have to warn the official Ottawa that we view its active support of the Canadian version of the American "Magnitsky Act," which contains contrived human rights claims against Russia, as another blatantly unfriendly step," the ministry said in a statement.
"If the Canadian Parliament approves this sanctions legislation, the relations between our countries, which are already experiencing difficult times, will suffer significant damage," the statement said.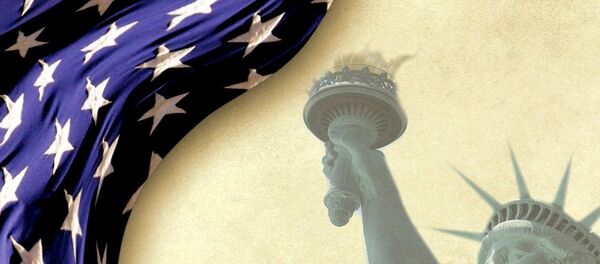 10 January 2017, 09:25 GMT
Sergei Magnitsky was a Russian lawyer who revealed alleged corruption at the highest levels of the Russian government. In 2008, the Russian authorities detained Magnitsky on charges of conspiracy and abatement for tax evasion. He died in Moscow's Matrosskaya Tishina pre-trial detention center on November 16, 2009.
In late 2012, the United States adopted the so-called Magnitsky Act, which imposes travel bans and financial sanctions on Russian officials and other individuals believed to have been involved in Magnistky's death as well as in the case against him and related issues.
Canada's House of Commons passed similar legislation in March 2015.
Russia responded to the Magnitsky Act by issuing its own blacklist, which includes US officials linked to human rights violations, some of whom were involved in the construction and maintenance of the infamous detention center at Guantanamo Bay, Cuba.