The new system will be available in both vehicle-mounted and man-portable forms for use by all types of combat brigades.

14 August 2015, 22:28 GMT
Doug Wiltsie, director of the Army's recently created Rapid Capabilities Office, said that the newly arrived advanced electronic warfare kit would enter testing in July and October.
After analyzing the course of the armed conflict in eastern Ukraine, the Pentagon established the Rapid Capabilities Office in the fall of 2016 to expedite critical technologies to the US armed forces in an effort to counter Russia in the field of electronic warfare and cyber operations.
The Americans view Russia's electronic warfare capability as a serious threat, especially given the US military's growing emphasis on developing sea-, air- and ground-based UAVs.
The Pentagon is also wary of Russia's clever tactical use of electronic warfare in combat situations.
Unlike their American colleagues in Iraq and Afghanistan, Russian commanders on the ground do not have to call in aviation to stage electromagnetic attacks.
They have proved that much can be done by small units, active right on the ground.
The Russian capabilities in electronic warfare are considered by US military experts as some of the most dangerous around, along with the nuclear triad and missile defense.
Of particular concern to the Pentagon is the Russian EW units' ability to cripple the Global Positioning System (GPS) which the US armed forces rely on heavily.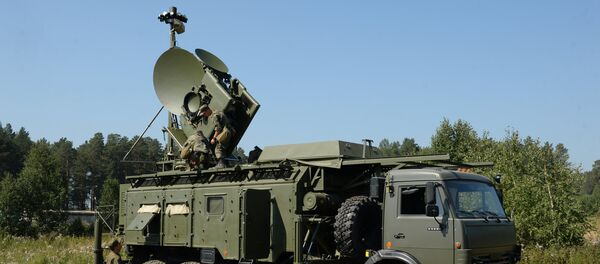 Even worse for the Pentagon, instead of disrupting the GPS satellites' work in orbit, they can tamper with GPS signals inside a war zone or right on the battlefield.
According to the Pentagon, the Army's 250,000 combat control and other systems are heavily dependent on navigational support. There are an average 600 such system available in every US Army brigade and their failure during combat could have catastrophic consequences.
It is with these concerns in mind that the US is putting so much emphasis on the development of alternative GPS-based navigation systems, some of which are slated to be field-tested in 2018.
Since the start of the Russian military operation in Syria, many US military experts have repeatedly called the electronic warfare systems one of the Russian Armed Forces biggest strengths.
Never miss a story again — sign up to our Telegram channel and we'll keep you up to speed!