"[On Thursday,] at 4:30 pm [local time; 1:30 pm GMT], the so-called coalition attacked a position of the Syrian Army on the al-Tanf highway in the Syrian desert, which led to casualties and material loss," the Ministry said in the statement.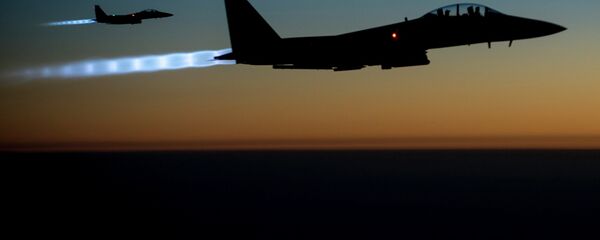 There can be no justification for the US coalition's strike on the Syrian Army positions, the Defense Ministry stressed, adding that the attack "shows the real goals" of the coalition.
"The Syrian Army is fighting against al-Nusra Front [former name of Jabhat Fatah al-Sham] and Daesh terrorist groups [both banned in Russia and multiple countries]… Those who claim to be fighting against terrorism must direct their strikes at the [groups], not at the only legitimate Syrian Army that is battling terrorism together with its allies and friends," the statement concluded.
On May 18, a US defense official told Sputnik that the US-led coalition struck the pro-Assad fighters near the town of al-Tanf in the area of an established deconfliction zone with Russia.
Prior to the airstrike, the US-led coalition had conducted "a show of force" and fired warning shots, coalition spokesperson confirmed to Sputnik.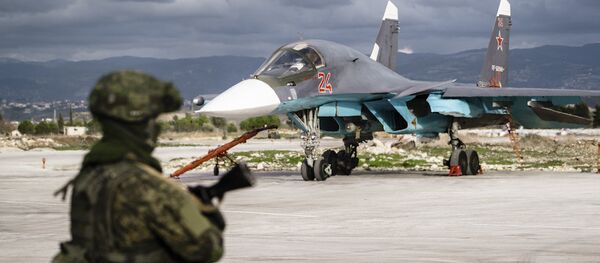 The United States and Russia signed the bilateral memorandum of understanding in October 2015 to ensure their flight safety during combat missions over Syria.
In April, Daesh terrorists attempted to take the US base near al-Tanf in which three US-backed Syrian rebels were killed.
The May 18 airstrike was not the first time the US-led coalition intentionally or accidentally struck the Syrian army. In the early hours of April 7, the United States launched 59 Tomahawk cruise missiles at the Syrian military airfield in Ash Sha'irat, located about 40 kilometers from the city of Homs. Moreover, on September 17, 2016, US-led coalition aircraft carried out four strikes against the Syrian army near the Deir ez-Zor airport, killing 62 soldiers and wounding some 100.