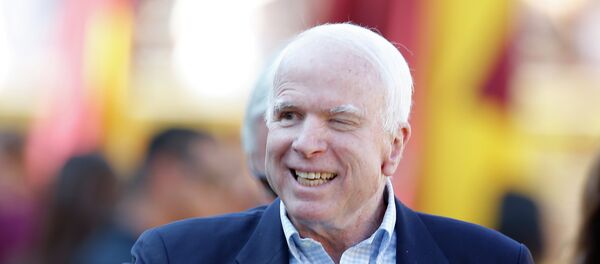 On Sunday, McCain criticized Russian Foreign Minister
Sergei Lavrov
's recent visit to the White House, calling him "nothing but a propagandist" and a "stooge" of Russian President
Vladimir Putin
, adding that Lavrov "had no business in the Oval Office."
McCain also claimed in a Fox News interview that the Russian leader "committed human rights violations all over the place" and called Putin a "thug." His statement provoked a response from Twitter users.
Kremlin spokesman Dmitry Peskov commented on the statement by saying that McCain does not define the United States' foreign policy and thus should not be interpreted as a reflection of Washington's official stance.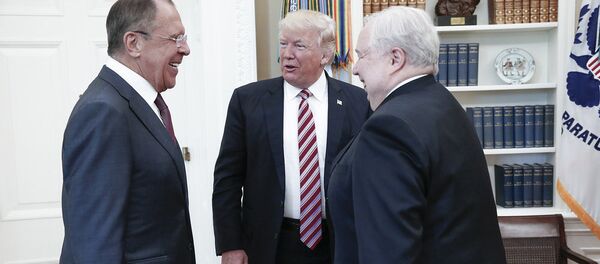 This was not the first time McCain accused Russia and President Putin of all mortal sins. He also accused Russian warplanes of carrying out strikes in Syria targeting civilian infrastructure, a claim repeatedly denied by the Russian Defense Ministry as groundless and lacking proof.
Senator McCain has repeatedly attacked President Trump for any attempts to normalize relations with Russia. Earlier this month, together with Lindsey Graham, the senator frantically moved to try to figure out how to impose new US sanctions against Moscow after the suspension of a key bill proposing new restrictions over claims of Russian meddling in the 2016 US election.
According to political analyst Dr. Andrey Manoylo, a professor at Moscow State University, McCain's outburst shows that he had been disappointed by Lavrov's visit to the United States.
"I believe that McCain is upset over Lavrov's visit to Washington which turned out to be unexpected for many American politicians, especially, for those who take a stand against Donald Trump. That's because Lavrov's visit coordinated with Trump is his [the US president's] very strong move," he told Radio Sputnik.
"The fact that Lavrov had a conversation with Trump and the president's opponents in Congress don't know what the talks were about and what the parties agreed on has become a reason for their thrill regardless of which party they belong to. They cannot determine which actions they should take to counter such a 'threat' they see on the horizon because if Trump makes a deal with Russia, his position will strengthen," he noted.
Uncertainty over Trump's meeting with Lavrov "leads to such hysterias we have just witnessed from McCain," the expert said.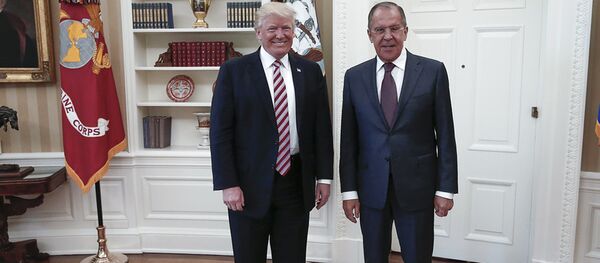 He noted that McCain's statement is self-PR aimed to show that he is still a heavyweight in the Republican Party, moreover, it has simply demonstrated his "low level of culture" as "politicians shouldn't resort to such behavior."
On May 10, US President Donald Trump met with Lavrov and Ambassador to the United States Sergei Kislyak in the White House. The meeting has been repeatedly criticized by US officials, including McCain, and news outlets, and also created several myths over the details of the conversation.
In one of the latest examples of media outlets' guessing about Trump's talks with Lavrov is the claim that former FBI Director James Comey's dismissal had been discussed.
Lavrov dismissed the claim saying: "We did not touch on that topic at all."