"The People's Protection Units (YPG) have ostensibly promised Americans to withdraw from Raqqa once it is liberated. They have also reportedly pledged to return weapons provided by the United States. They could fulfil their promise when it comes to armaments, but I highly doubt that they would leave Raqqa. Earlier, they said that they would pull out of Manbij after its liberation, but have not kept their word, sparking a crisis," he said.
Cagaptay, the director of the Turkish Research Program at the Washington Institute for Near East Policy, suggested that this scenario could have grave implications for the ties between Washington and Ankara.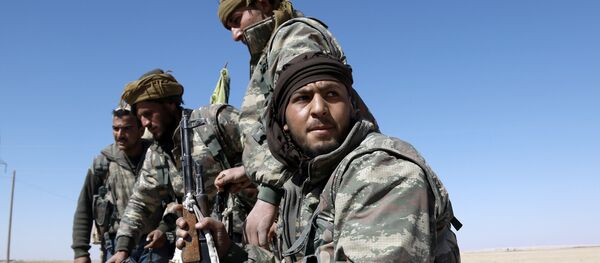 "Relations between the United States and Turkey were strained prior to Recep Tayyip Erdogan's visit to Washington, but they were not in crisis. Both sides wanted to reach an agreement since Donald Trump wants to retake Raqqa as soon as possible. However, once Raqqa is recaptured the YPG would either stay in the city or, as some analysts predict, would transfer it to the Arabs loyal to the central Syrian government. This would be unacceptable to Turkey. This could lead to a crisis in relations between the United States and Turkey."
Ankara wanted to play the leading part in destroying Daesh in Raqqa, but Washington has long been cool to the idea. Cagaptay maintained that US leadership decided to task the Kurds with liberating the city due to two key factors, the size of the potentially available force and the strict deadline.
"You need approximately 10,000 fighters to free Raqqa," the historian said. "There was a two-year-long discussion on whether Turkey or the Free Syrian Army backed by Ankara could establish such a force. The United States has not seen such an option in any of the plans offered by Turkey.  As a result, Washington decided that Turkey could provide only several thousand fighters. A 10,000 strong force was out of the question."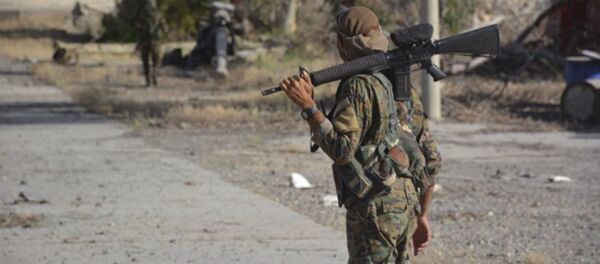 For their part, the Kurds have said that they could send up to 50,000 fighters to free Raqqa, the historian added. Even if these estimates are inaccurate, the Syrian Democratic Forces and the YPG appear to be ready to provide more troops for this operation than Turkey.
"This is why the United States made a decision to carry out a joint operation with the YPG to free Raqqa before Erdogan's visit to Washington. As a result, in this case the deadline and the resource base in Washington's view outweighed the sensitiveness of the Kurdish issue for Turkey," the historian explained.
Never miss a story again — sign up to our Telegram channel and we'll keep you up to speed!