WASHINGTON (Sputnik) — In a speech on Sunday in Riyadh, Trump attacked Iran as the source of terrorism and instability across the Middle East, but ignored the Saudi role in supporting Daesh as well as other organizations engaging in terrorist activities in the region and beyond.
"The IRGC… could now become more aggressive than ever in response to that gold plated dog and pony show in Riyadh," Middle East Institute analyst Tom Lippman said.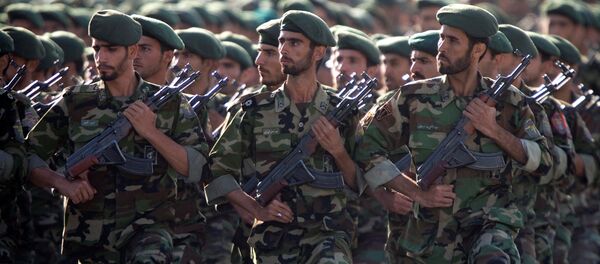 15 January 2017, 09:32 GMT
"Rouhani was re-elected handily [reflecting] aspirations of the young people," Lippman noted.
However, the Iran Revolutionary Guards Corps enjoyed autonomy which they would likely use to react against Trump's harsh criticism of their country, Lippman warned.
"Rouhani and his foreign minister don't run Iran's policy in the region. Those decisions are made by, and those weapons come from the IRGC," he said.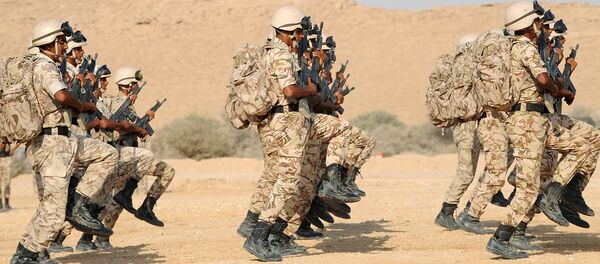 Lippman also expressed skepticism that the Saudis would be able to use the extra $110 billion in arms sales that Trump had proved to effectively strengthen themselves.
"The United States committed tens of billions in sales during the Obama years. This is nothing new — and it's still not clear if the Saudis are capable of putting any of this stuff to good use in combat. It makes the Saudis happy; but does it make a difference?" he asked.
Independent Institute Center for Peace and Freedom Director Ivan Eland warned that the enormous new arms sales were likely to encourage the Saudis to practice even more widespread human rights abuses and continue providing support for terror groups across the region and beyond.
"The huge US arms sales to Saudi Arabia reward a regime that has an abysmal human rights record, has destabilized Yemen and Syria, and has sponsored radical Sunni terrorist groups," he said.
It would prove difficult for the United States to get Sunni Arab nations to rein in the many forms of terrorism that they directly or indirectly advance, Eland cautioned.
"In reality, Trump is doubling down on marshaling enhanced opposition to Iran, which is more democratic than most of the United States' key Sunni allies in the region," he said.
Instead of reinforcing US support for Israel and Saudi Arabia and other Sunni states and rebels, the United States should take advantage of the favorable vote in Iran to lessen non-nuclear-related sanctions against Tehran and run a more even-handed policy in the Middle East, Eland advised.