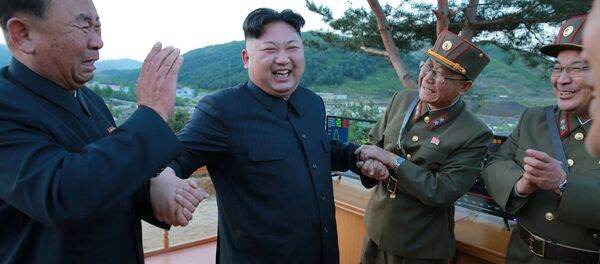 In a procurement package announced Wednesday, South Korea's Defense Acquisition Program Administration revealed that has launched an Identification Friend or Foe (IFF) program that implements homegrown research and design assets, as well as overseas software and firmware technology purchases, according to Yonhap News.

The new IFF program is slated to be deployed some time in 2018.

South Korean Defense Minister Han Min-koo revealed the move during a monthly meeting on weapons-related purchases and deployments.

As cited by Yonhap, South Korea's military — facing an ever more belligerent neighbor to the north with a standing army twice its size — will upgrade Seoul's Mode 4 surveillance and acquisition protocols to Mode 5, which will include enhanced wire-tapping and signal jamming capabilities, making it possible to efficiently combine operations and improve its identification system.

According to the most recent estimates, North Korea has a standing army of more than 1.2 million soldiers, with close to 7 million others said to be in reserve.

Seoul boasts a troop deployment of some 490,000, with a reserve contingent estimated at 4.5 million.