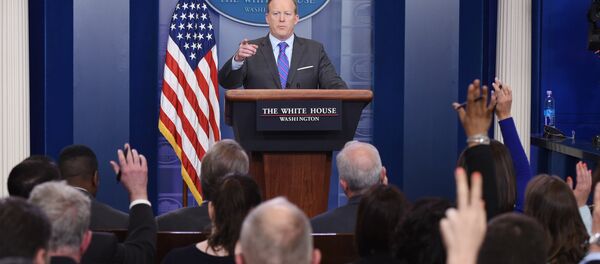 MOSCOW (Sputnik) — On Tuesday,
Clapper said
that the alleged Russian interference in the US election was particularly aggressive and that in addition to the hacking, there were "very sophisticated, slick propaganda efforts, principally through RT."
Simonyan said she would be offended if the broadcaster is not mentioned in at least one chapter in what she speculates to be former Director of National Intelligence (DNI) James Clapper's "upcoming" memoirs on Russia's alleged meddling in the US presidential election.
"Clapper will soon begin writing memoirs about how Russia derailed the US election using RT. If I get less than a chapter, I will be offended," Simonyan said, commenting on the claim.
On May 16, CIA spokeswoman Heather Fritz Horniak said the involvement of Russian intelligence services in hacking related to the US election was an "established fact."
Russian officials have repeatedly denied allegations of meddling in the elections, calling them absurd. Kremlin spokesman Dmitry Peskov has said the Russian government had no official contacts with Donald Trump's campaign during the election.