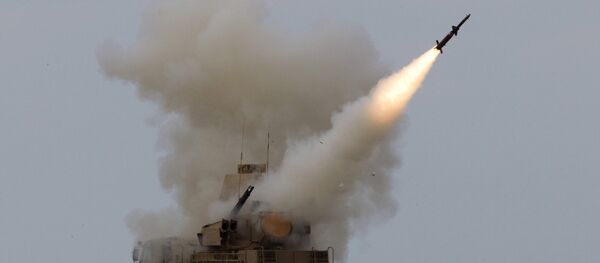 SEVEROMORSK (Sputnik) — According to previous reports, the Northern Fleet is expected to receive an Admiral Gorshkov-class frigate, an Ivan Gren-class landing ship and a few others this year.
"In the first half of this year alone, we have received over 100 pieces of advanced weaponry, military and specialized equipment… Not so long ago we have received and put into service new S-400 Triumf air defense missile systems. The ground forces and coastal defense troops received from the manufacturers and familiarized themselves with Bastion coastal missile systems and Pantsir-S1 air defense systems," Yevmenov told reporters.
The Northern Fleet is responsible for the defense of the northwest of Russia, serves for the protection of economic zones and ensures safety of navigation. The fleet's headquarters is in Severomorsk.
© Sputnik / Evgeny Biyatov
 / Go to the mediabank
Pantsir-S1 antiaircraft gun / surface-to-air missile system displayed in the run-up to the Army-2015 international military-technical forum in the Moscow Region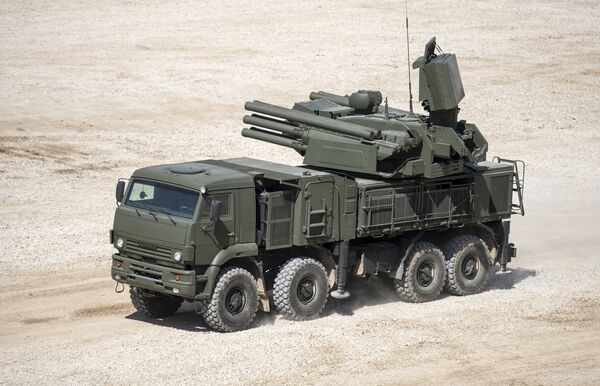 Pantsir-S1 antiaircraft gun / surface-to-air missile system displayed in the run-up to the Army-2015 international military-technical forum in the Moscow Region
© Sputnik / Evgeny Biyatov
/