"Tests have shown that Pantsir complexes are highly efficient in destroying such targets," he said. "In addition, Russia is testing a system aimed at destroying cruise missiles. This complex is based on new physical principles, but I cannot provide details on how it works. I will only say that the new systems will be capable of completely scorching the avionics of these missiles."
The expert, who spoke to the newspaper on condition of anonymity, warned that the Tomahawk is a "very complex target," adding that not a single nation in the world has 100-percent efficient defense system that can consistently intercept Tomahawks.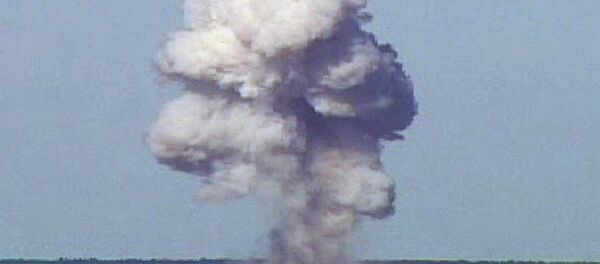 "Russia and other countries do not have electronic warfare capabilities efficient enough to reliably misguide the missile or render it inoperable. Its guidance accuracy could be jeopardized. It could also be forced to climb to a higher altitude where it could in theory be intercepted by air defense systems," he said.
The United States most recently used Tomahawks to attack a military base in Syria. The massive airstrike was authorized following an alleged chemical weapons attack in the province of Idlib, which Washington and its allies blame on President Bashar al-Assad although no hard evidence has been provided to support these claims. Damascus and the Syrian Arab Army have denied using toxic substances against civilians.
Defense analyst Konstantin Sivkov suggested that Damascus needs more than 10 anti-missile and anti-aircraft systems operating at various ranges to protect the Syrian territory.
"Damascus needs to create a highly complex air defense system that would help to neutralize a volley of up to 250 missiles, like Tomahawks," he said. To this end, it will have to acquire several complexes, including the S-300, the Buk, the Tor and Pantsir surface-to-air missile systems.
Never miss a story again — sign up to our Telegram channel and we'll keep you up to speed!