"Until the Iranian regime is willing to be a partner for peace, all nations of conscience must work together to isolate Iran, deny it funding for terrorism, and pray for the day when the Iranian people have the just and righteous government they deserve," Trump said in a May 28 speech in Riyadh. 
The Washington Post claimed that Trump's ideal was a sort of mini-NATO comprising the US-friendly Arab nations. A NATO-style alliance would mean a NATO-style constitution, most notably something like Article 5, which would make an invasion of one member state an invasion of all of them.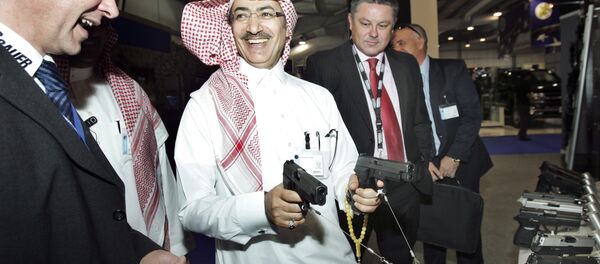 The $110-billion defense deal Trump signed alongside Saudi Arabian King Salman bin Abdulaziz showed the financial incentives of membership in such an alliance. The Saudis, eager to bolster their own standing the region and diminish their arch-rival Iran, certainly seemed receptive to the idea.
The enemy of my enemy is my friend, but Iran doesn't seem to be the enemy of all US allies. Qatari state media sources claimed that Qatar's emir Sheikh Tamim bin Hamad al-Thani cautioned against butting heads with Tehran, and have expressed support for Iran-backed groups such as Hamas and Hezbollah. 
This brings Qatar into conflict with the Saudis and the United Arab Emirates, both of whom consider Iran to be their primary foe. Doha claimed that the report was falsified, but the Saudis didn't buy it and continuously decried Qatar in their own state-run media. "Doha's insistence in denying the issue is marginal because in reality, on the ground, Qatar confirms it adopts the policies that it is now trying to deny," read a Monday editorial in Saudi-owned newspaper Al-Hayat.
Qatar has always been the black sheep of the Gulf Cooperation Council (GCC): while the Kingdom and the UAE consider the Muslim Brotherhood a terrorist group, Qatar has traditionally backed them. When the Brotherhood seized control of Egypt after the 2011 Arab Spring, this caused a ripple effect that has soured Qatar's relationship with the Saudis and Emiratis.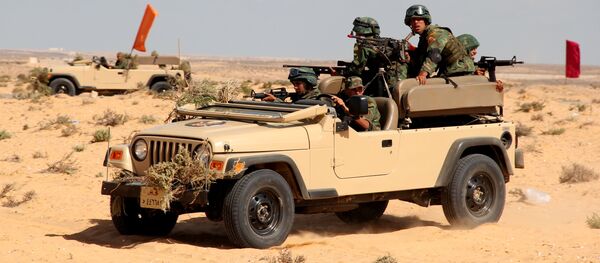 Some analysts have claimed that Trump's recent statements have opened the floodgates to renew an old regional rivalry. "When Trump gave fulsome support in Riyadh and said, 'let's isolate Iran' that sent a signal to the UAE and Saudi, which felt emboldened and said: let's let loose everything we have on Qatar," said Gerd Nonneman, professor of International Relations and Gulf Studies at Georgetown University in Qatar.
With dissent in the ranks of their rivals, Iran is laughing their way to the bank. Pro-government Iranian newspaper Kayhan wrote that the bickering was evidence of the Saudis inability to "form an alliance against Tehran."
A US diplomat in Doha worried that, if the row continues, "the GCC could harm it own interests in this fight and is at risk of becoming more vulnerable to Iranian encroachment." Qatari Emir Sheikh Tamim bin Hamad al-Thani will be meeting with Saudi emir counterpart Sheikh Sabah al-Ahmad al-Sabah in Kuwait to try to ease tensions.
The hesitation wasn't limited to Qatar. Iraqi foreign minister Ibrahim al-Ja'afari said that his country "would never join the anti-Iran coalition" in an interview with Spanish newspaper ABC. Instead he pointed to Turkey, which he accused of illegally maintaining a military presence in Iraq since 2015. Iran, the old enemy of Iraq, is a comparatively insignificant challenge according to al-Ja'afari.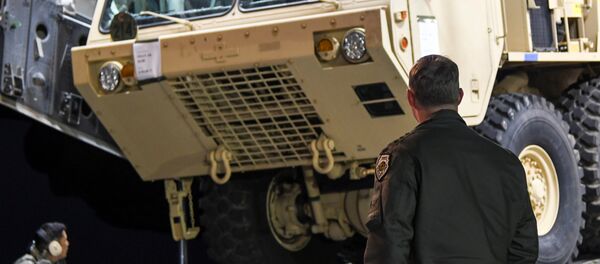 Twenty-five hundred miles away in Pakistan, Islamabad has been unreceptive to Saudi and American offers to join an anti-Iran alliance. Pakistan's government initially was happy to participate in the Saudi-led Islamic Military Alliance against Terrorism (IMAT), but they pumped the brakes on that decision when the Saudis suggested IMAT would counter Iran as well. 
Pakistan threatened to pull out of the alliance entirely if that is indeed the case. "We are very clear that we will join this alliance only to fight terrorism," said an anonymous Pakistani official to The Express Tribune. Pakistan is unwilling to involve themselves in Middle Eastern intrigue, but they also have benefited from a strategic alliance with the Saudis that they are unwilling to jeopardize.