GENEVA (Sputnik) — Over 164,000 people in Syria suffer from cancer and require special medical treatment, World Health Organization (WHO) Representative in Syria Elizabeth Hoff told Sputnik on Monday, adding that the organization needed additional funds to provide assistance to ailing Syrians.
"According to the Syrian Cancer Registry statistics, 139,145 patients received cancer treatments in 2016. Additionally, about 25,000 new cancer patients are in need of treatment in 2017 (including patients from the private sector). The number of cancer patients in Syria is estimated to be much higher (up to three times as high) given disruptions in cancer registry reporting, mass population movement, limited follow-up and continuity of care, and lack of data regarding survival rates," Hoff said.
The WHO representative stressed that about 10,000 cancer patients live in besieged and hard-to-reach areas and have their ability to go outside these areas restrained due to security situation. These facts delay timely and regular treatment for their illnesses, Hoff specified.
Hoff continued by pointing out that there was a need to create an effective national cancer registry to obtain precise statistics.
"A joint WHO/Ministry of Health study in December 2016 highlighted the importance of establishing an effective national cancer registry to enable the country to get accurate figures of morbidity and mortality among cancer patients according to geographical locations," Hoff noted.
The WHO official highlighted that Syria had problems with purchasing necessary medicine due to sanctions imposed by Western states.
"According to the Ministry of Health's Syrian Cancer Registry, during the past 6 months, the country received limited amounts of medicines which provided treatments for only 2000 patients with colon and rectum cancer only," Hoff said.
Hoff added that from 2015 to early-2016, WHO succeeded in securing 16,337 treatments of anti-cancer medicine, which were sufficient to treat thousands of children diagnosed with leukemia. However, the organization said it requires extra money to ensure treatment for cancer patients.
"WHO requires $5 million to increase access to treatment for cancer patients over the coming 12 months in order to provide medicines and build the capacity of health workers in oncology units in major hospitals in Syria," Hoff said.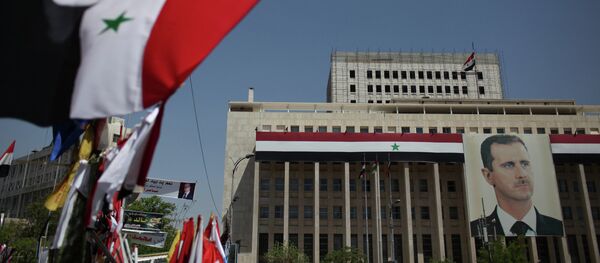 20 September 2016, 13:36 GMT