MOSCOW (Sputnik) —  Earlier in the day, the Russian Foreign Ministry's spokeswoman Maria Zakharova also invited Amanpour to visit Syria's Aleppo to take an interview with the child. The invitation came in response to Amanpour showing the photograph of Daqneesh shot in August in her October interview with Russian Foreign Minister Sergei Lavrov, saying that it illustrated "a crime against humanity."
"Our reporters have debunked one of the worst fakes about Syria. Next time we will bring Christiane Amanpour [to Syria] and everyone else along. But only if they have the heart to talk to Omran and his family," said in a statement released by RT.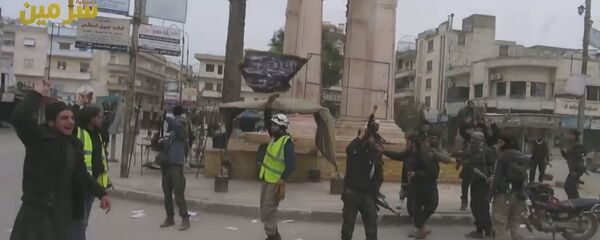 White Helmets' footage, released in August, showed the boy injured and covered in ashes after being rescued from an attack in the militant-controlled Karm al-Qaterji neighborhood. Syrian anti-government forces accused Moscow of conducting an airstrike on the neighborhood, while Russian Defense Ministry's spokesman Maj. Gen. Igor Konashenkov denied Western media reports of Russia's alleged role in the strike as the residential neighborhood is directly adjacent to the Russian humanitarian operation corridors for the safe exit of local residents.
Konashenkov previously stated that the nature of damage shown by Western media during Omran's rescue demonstrates that if the strike did take place, it could not have come from aircraft munitions, but a mine or a gas cylinder, heavily used by terrorists in Syria. The Russian defense ministry's spokesman accused the media of committing a "moral crime" in the "cynical hype" of the volunteers' footage for their "formulaic propaganda material."