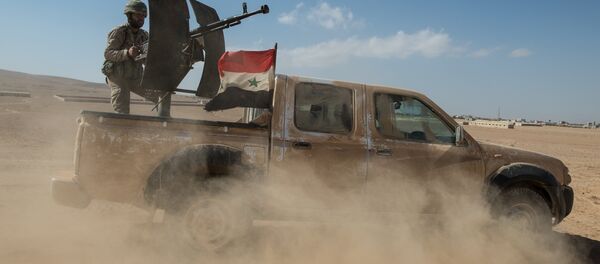 "In southern Syria, this morning the United States conducted strikes against two technical vehicles, pickup trucks with weapons that were assessed to be posing a threat to coalition and partnered forces based at At Tanf [al-Tanf] garrison," coalition spokesperson US Army Colonel Ryan Dillon said.
He also said that the US downed a drone that allegedly fired on coalition forces.
On May 18, the US-led coalition struck pro-Assad fighters near al-Tanf in the area of an established de-confliction zone with Russia. The strikes occurred near al-Tanf, where US and British special operations forces have been training Syrian rebel fighters near the border with Iraq and Jordan. The second similar incident took place near al-Tanf on June 6.
The US State Department said that the strike was carried out as self-defense and was not indicative of an escalation.
"We do not see this as an escalation," US State Department spokesperson Heather Nauert said at a briefing on Thursday.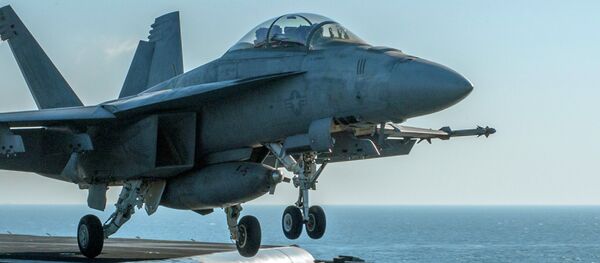 In an
interview
with Radio Sputnik, political analyst and expert on the Middle East Anatoly el-Murid suggested that the Pentagon is trying to designate the area the US wants to keep de facto under control.
"The Americans have long been training militants there, over a year and a half. Currently, this group controls a large strip of Syria's border in the south. All the parties involved are now trying to take under control as many territories as possible," el-Murid said.
The analyst also expressed concerns that such attacks by the US-led coalition risk triggering an uncontrollable escalation of the conflict.
"The situation is getting tenser. Probably, so-called systemic actors will join the game.  Any party involved, including US troops or Russian forces, would risk coming under fire. The conflict could start escalating at any moment, and its escalation will be uncontrolled. This is very dangerous," el-Murid concluded.