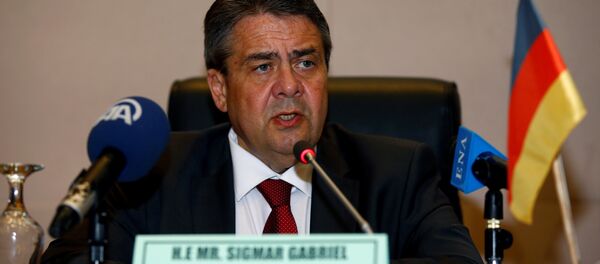 MOSCOW (Sputnik)
–
  It would be a mistake to simplify the settlement of the conflict in eastern Ukraine only to contacts between Kiev and Moscow, as it is not necessary to move negotiations on Donbass beyond the framework of the Minsk agreements, Russian Deputy Foreign Minister Grigory Karasin said Wednesday.
"I want to emphasize that this an internal Ukrainian conflict and to simplify it to contacts between Kiev and Moscow would be a mistake," Karasin said commenting on remarks of US State Secretary Rex Tillerson that Russia and Ukraine can reach an acceptable solution to the crisis in Donbass outside the Minsk agreements.
"What is the need to move it [the negotiation process] outside the Minsk accords? So far this is the only arrangement. We have four working groups. And a tripartite contact group in Minsk, which meets regularly. Therefore, everything depends on the instructions that Kiev gives to its representatives," Karasin said.
The diplomat reiterated that Moscow's principle position is that the self-proclaimed Donetsk and Lugansk people's republics in eastern Ukraine must be part of any political solution for the Ukrainian crisis.
"I believe that without representatives of Donbas this internal Ukrainian crisis is practically impossible to resolve," Karasin stressed.