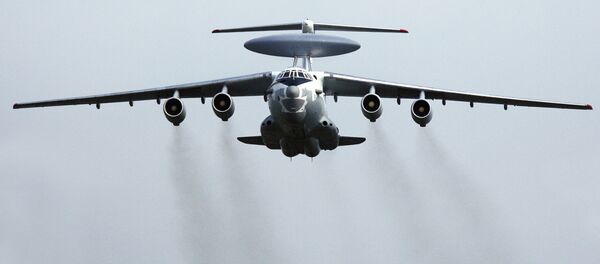 The new Voronezh-VP radars are expected to be able to detect incoming ballistic missiles and even low-flying targets like cruise missiles from thousands of kilometers away, thus providing the country's armed forces with ample time to react.
Working in the meter range (VHF), the radars will be able to track the incoming missiles and directly relay target data to surface-to-air missile systems like the S-300, S-400 and the upcoming S-500, according to the Russian newspaper Izvestia.
The new radar network is expected to be based on the already existing Voronezh-class early warning stations. Dmitry Stupin, deputy chief designer at  RTI Systems Concern, which developed this technology, explained that such an upgrade only requires the installation of one additional antenna and several new hardware modules.
"The modified radars will allow us to track all types of advanced aerospace attack weapons. The implementation of a greater number of frequency bands also helps make the radar station more universal; it means more comprehensive signals and processing algorithms which help improve radar's performance and increase the target acquisition accuracy," he said.
VHF radar "Voronezh", Leningrad Region
© Sputnik / Alexander Yuriev /
/
Meanwhile, Professor Vadim Kozyulin of the Academy of Military Sciences explained that the new radars' ability to detect and track cruise missiles at considerable distances is probably one of their greatest advantages. He pointed out that cruise missiles are probably one of the hardest targets for the air defense forces to detect, and that it normally takes establishing a network comprised of a considerable number of radar stations to create an effective countermeasure.
"Voronezh-VP network effectively helps overcome these issues and create an effective anti-cruise missile defense system which may eventually evolve into a complex integrated aerospace defense system. It would allow for the real-time detection and interception of targets flying from a few tens of meters to hundreds of kilometers above ground thousands of kilometers away," he said.