MOSCOW (Sputnik) — The replacement of the Crown Prince of Saudi Arabia demonstrates a shift in priorities with regard to the country's policy toward the military, Vladimir Dzhabarov, the first deputy chairman of Russia's Federation Council foreign affairs committee, told Sputnik on Tuesday.
"The change of the crown prince is not coincidental. Family ties played a key role here, since the son was chosen. Besides, it demonstrates shifts of the emphasis in politics toward strengthening the military capacity of the country," Dzhabarov said.
Dzhabarov also said that the new crown prince was very experienced in military affairs and had visited Russia once. Relations between Russia and Saudi Arabia would gradually develop, according to the lawmaker, since the two states are "cooperating in oil production."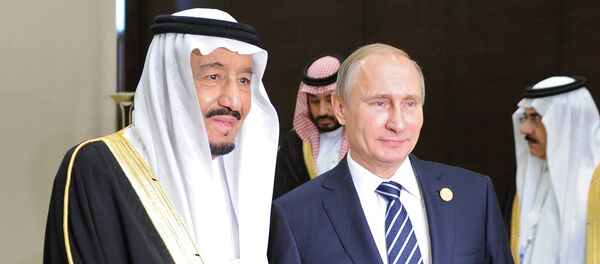 The recent Qatar diplomatic crisis might have influenced King Salman's decision, he added, saying that he was certain a de-escalation of tensions will soon take place.
Earlier in the day, Saudi King Salman bin Abdulaziz Al Saud replaced Crown Prince Muhammad bin Nayef, the king's nephew, with his 31-year-old son Mohammad bin Salman. Local media also reported that Muhammad bin Nayef has lost the post of the interior minister. The new crown prince will continue to serve as the nation's defense minister.