MINSK (Sputnik) — The Kiev-proposed draft law on reintegration of Donbass is an attempt to create an alternative to the Minsk agreements, instead of a political settlement, emphasis is placed on a military solution to the conflict, Russia's envoy to the Trilateral Contact Group on Ukraine Boris Gryzlov said Wednesday after the group's meeting.
"According to available information, this bill being drafted in Kiev is aimed at creating a certain alternative to the UN-approved Minsk agreements" and "does not envision the fulfillment of the most important terms of the Minsk agreements, namely, the special status of Donbass, amnesty and holding of elections," Gryzlov said.
He added that the draft law did not stipulate a comprehensive political solution to the problem.
"Obviously, this law is promoted by Ukraine's 'party of war'. It is a daring attempt to change the tactic of Donbass blockade to a full-scale military operation," Gryzlov said.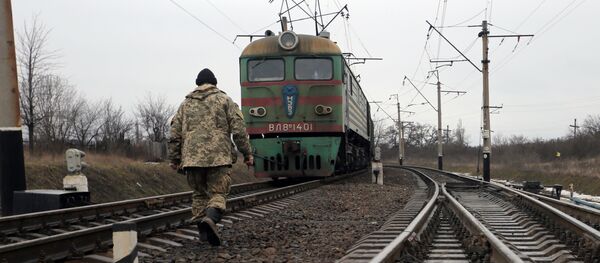 On June 14, Ukrainian President Petro Poroshenko said that he had ordered the drafting of a bill over the reintegration of the country's eastern regions. According to Poroshenko, the draft legislation envisions a number of measures to return Donbas under Kiev's control. The draft bill will also define the legal status of Ukrainian military's actions in the region.
Kiev launched a special military operation in Ukraine's southeast in April 2014, after local residents refused to recognize the new Ukrainian authorities, which came to power as a result of what they regarded as a coup. In February 2015, a peace agreement was signed between Ukraine's conflicting sides in the Belarusian capital. Despite the fact that the deal stipulated a full ceasefire in Donbas, violations both on the part of Kiev forces and local militias have been reported.