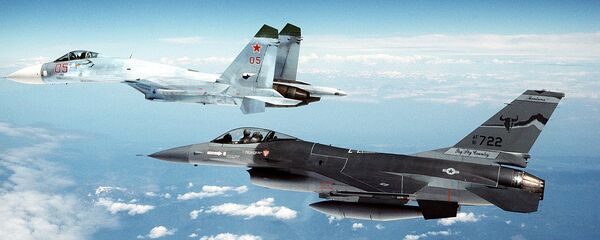 MOSCOW (Sputnik) — Russia's MiG-31 and Su-27 fighters were scrambled in response to 23 flybys, most of them by US planes, the Krasnaya Zvezda (Red Star) outlet reported.
The paper estimated that US RC-135 planes and Global Hawk drones had been involved in ten reconnaissance missions, four were conducted by Norwegian P-3 Orions, and three by Swedish Air Force's Gulfstream intelligence planes.
Planes of British and French air forces were each spotted twice by Russian air defense agencies. Portuguese and Japanese aircraft also made appearances close to Russia's external frontiers.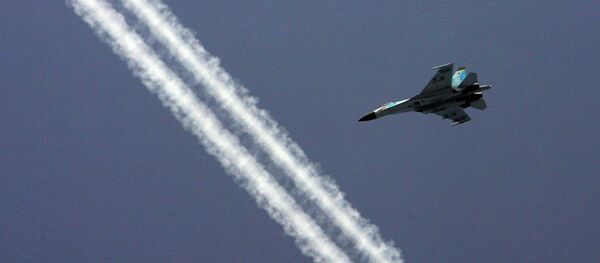 The number of air incidents involving Russian and NATO planes has increased in the past years after the US-led alliance ratcheted up its presence on Russia's western border in 2014.
A Sputnik correspondent reported Wednesday that a NATO F-16 fighter tried to get close to Russian Defense Minister Sergei Shoigu's plane flying over neutral Baltic waters to the country's Kaliningrad exclave but was chased away by a Russian jet.