Alexei Smertin said that Russian footballers should play more official games on the international level, rather than just friendly matches.
"We have spent several seasons playing friendlies, but official games are different. That's why the Confederations Cup is so important both from the standpoint of medals and the number of games played. We need to play with strong rivals to test our abilities and move on to a higher level," Smertin said.
He added that because there are many young players in Russia who have never played in the national team before; therefore, the Confederations Cup is a great chance for them to strut their stuff.
When asked about the way this year's Confederations Cup is organized, Alexei said that it was "excellent."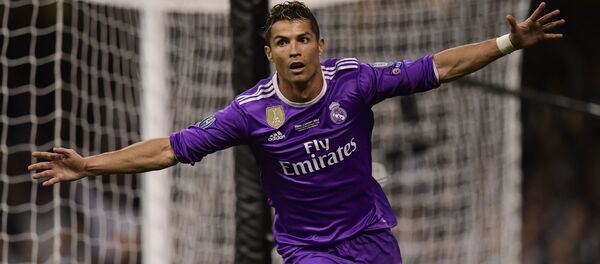 "I think so and just about everybody else thinks so, including FIFA officials. As a Russian Football Union's representative overseeing cases of discrimination in football, I was meeting with FIFA officials yesterday and they had no complaints whatsoever," he added.
According to the latest statistics, there were an average of 2.6 goals scored during each of the eight games already played at this year's Confederations Cup. Alexei Smertin said it was a good result.
"The fans want to see as many goals as possible, no doubt about that. But we see goals scored at every game here and this is good, because there are goalless games too. It all depends on what is going on the pitch. I'd rather watch a goalless game than one with a goal scored from a free kick or a corner," Smertin said.
Speaking about Team Russia's goaltender Igor Akinfeyev who, with seven "saves" and a single conceded goal, tops the list of the competition's most impregnable goalkeepers, Alexei said that although some people believe that Akinfeyev could have done better and that it's now time to bring in a new goalie, he is still a highly experience player and an excellent captain.
"The coach can't change the team's tactic right during the game, it's not volleyball. On the pitch it is the leader or the team captain who tells his players what to do. Igor does both these things," Smertin emphasized.
The International Football Association Board (IFAB) has suggested cutting games to 60 minutes in a bid to prevent time-wasting.
When asked to say what he thinks about this and also about the new practice where referees can now see the repeats of controversial moments, Alexei Smertin said that he would prefer each half to run for 50 minutes. He also hailed the idea of holding video repeats for referees.
"Skeptics say that the video repeats slow down the game. However, we often see players spending two or three minutes arguing with the referee which is more than enough for the umpire to watch a repeat. A wrongly scored goal can rob the team of points and medals, so it is better to wait a  minute or two to make sure if the goal was right or not," he added.
Johnny Elias then asked Viktoria Lopareva if she would take part in the opening of the 2018 World Football Cup in Russia.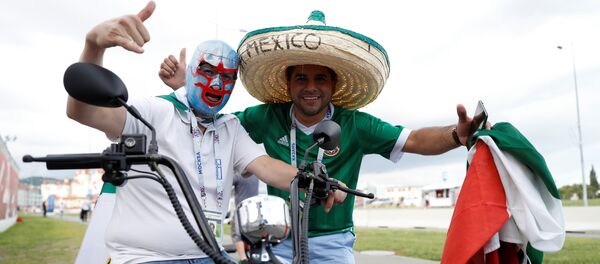 "I think I will. I was the first woman to host a program about football on Russian TV and I loved it. Now I finally have a chance to do this officially. As a World Cup Ambassador, I'm happy to have the honor of representing my country in the world," Viktoria said.
The 2017 FIFA Confederations Cup kicked off in Russia on June 17 and will be held until July 2 in four cities, namely Sochi, Kazan, St. Petersburg and Moscow.
The tournament involves Russia (host country), Germany (2014 World Cup winner), Australia (Asian Cup winner), sChile (American Cup winner), Mexico (CONCACAF Gold Cup holder), Portugal (European champion), Cameroon (Africa Cup of Nations winner) and New Zealand (OFC Nations Cup winner).