Engaged in a deepening dispute with its more powerful neighbors, Qatar has enlisted the assistance of recent ally Turkey in bolstering its national stability while under the gun of the surrounding Middle East states, including Saudi Arabia.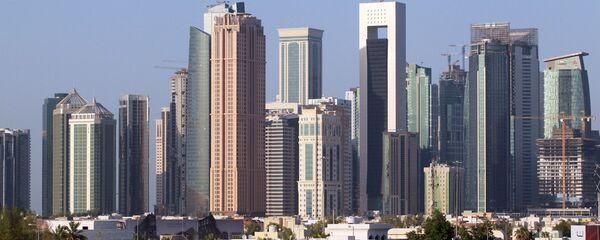 Riyadh levelled 13 demands on Doha, including the removal of all Turkish troops from the besieged country.
The Saudi demands, which include shutting down the popular state-run broadcaster al-Jazeera, reducing ties with Iran and ending its association with the Muslim Brotherhood, are thought to present a near-impossible burden for Doha, and many argue that the 13 demands will not be met.
US Secretary of State Rex Tillerson on Sunday did not reject Riyadh's demands, but suggested that it would be "very difficult to meet" the ultimatums.
Erdogan rejected the call to remove Turkish troops outright.
"To ask Turkey to pull out its troops from Qatar is firstly disrespectful behavior towards us," the Turkish president said, cited by the Guardian.
"We don't need permission from anyone to establish military bases among partners. We endorse and appreciate Qatar's stance towards the 13 demands. It's a very, very ugly approach to try to interfere with our agreement," Erdogan added.
In a sharp escalation of what many consider to be the worst Gulf State diplomatic crisis in years, Riyadh has tightened the crews, giving Doha just ten days to comply with its demands, although what punishment the kingdom intends to inflict upon the tiny country if it does not comply remains unknown.
Doha has stated that it refuses to comply with Riyadh's demands, and a showdown with unknown repercussions is set to occur on July 3.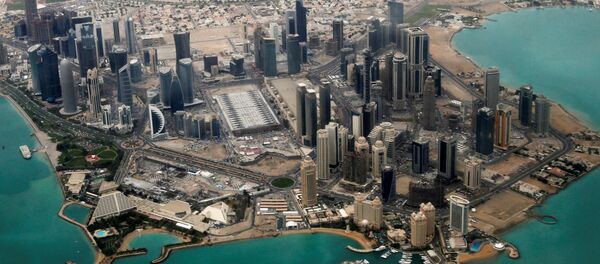 Saudi Arabia and the Gulf Cooperation Council (GCC) earlier imposed a blockade on Qatar covering approaches from the ocean, the land and the air. Trade has been shut down as well, creating food shortages, The Guardian reported.
Many consider the accusations by senior Saudi ministers — that the Qatari ruling clan acts in support of global terrorism — to be an attempt to deflect attention away from Riyadh's ruling family for its own similar activities in sponsoring terror, particularly on US soil.
The Riyadh-led boycott of Qatar occurs just weeks after US President Donald Trump visited the kingdom, asserting Washington's preference for Saudi Arabia over Iran.
Seen by many as a move to limit the burgeoning global influence of Tehran following the Iran nuclear deal, Riyadh's new posturing includes an escalation of its ongoing war with the Houthi political faction in Yemen, and new attempts to bring neighboring states, including Qatar, under its wing.