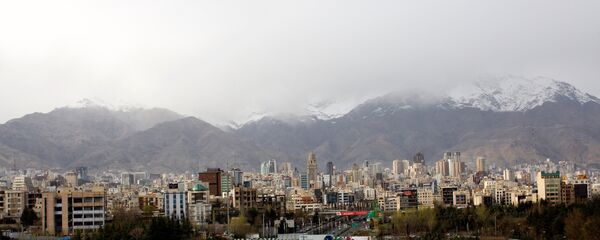 Hossein Naghavi Hosseini, spokesman for the Iranian parliament's committee on national security and foreign policy, slammed the US Supreme Court's decision to let Trump's executive order, which bans people from six predominantly Muslim countries from entering the United States, be partially enforced.
According to Hosseini, the 2015 JCPOA agreement, commonly known as "Iranian nuclear deal," prohibits world powers from imposing additional restrictions on Iran after previous sanctions were lifted. Iran considers the travel ban "a new restriction in the post-nuclear-deal era," and therefore sees it as "an obvious breach of the deal," according to the Times of Israel.
Foreign Minister Mohammad Javad Zarif also condemned the decision on Tuesday. "It's regrettable that the citizens of the countries on the list have never participated in any act of terrorism against the US and yet they are being punished for acts of terrorism by citizens of other countries which are not on the list," he said.
"The problem is, for some, terrorism and support for terrorism is measured by the amount of money they spend buying arms from the US and not by actually being involved in terrorism," Zarif told journalists after a meeting with German Foreign Minister Sigmar Gabriel in Berlin.
Though Zarif never mentioned any country by name, it is clear he was referring to Saudi Arabia, whose citizens are not affected by Trump's executive order.
Trump last week leveled a similar allegation against Iran, saying the nation is "not living up to the spirit" of the JCPOA, adding that Tehran would soon receive a response from the United States.
On April 19, US Secretary of State Rex Tillerson accused Tehran of sponsoring terrorism and announced a review of the nuclear deal, which could potentially dissolve the agreement, although Tillerson himself has previously confirmed that Iran was fulfilling its obligations under the JCPOA.