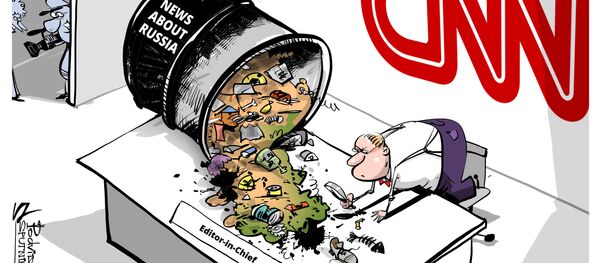 WASHINGTON (Sputnik) — Three staffers with US media outlet CNN resigned after the organization retracted a story connecting a member of President Donald Trump's transition team to the Russia investigations, media reported.
CNN accepted the resignations of Pulitzer-prize nominated journalist Thomas Frank, assistant managing editor Eric Lichtblau, and executive editor in charge of investigations, Lex Harris, Politico reported Monday.
CNN reporters used an anonymous source claiming the US Senate Intelligence Committee was investigating the chief executive of a $10-billion investment fund who met with financier Anthony Scaramucci before Trump's inauguration, Politico reported last week.
Scaramucci contacted Frank and Washington Bureau Chief Same Feist and threatened to file a lawsuit if the story was not taken down.