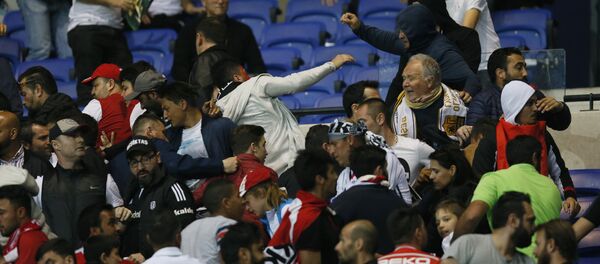 MOSCOW, (Sputnik) — The Federal Supreme Court of Switzerland rejected the claim of former footballer and ex-UEFA head Michel Platini against ban prohibiting him from any football-related activities for four years.
"The Federal Court dismissed the complaint by Michel Platini against the decision of the Court of Arbitration for Sport (CAS) in Lausanne… The (ban) duration of four years does not appear clearly excessive," the court said in a statement.
Platini was accused of receiving 2 million Swiss francs ($2.07 million, as of now) in uncontracted retroactive bonus payment from FIFA in 2011 and conflict of interests' infringement. In December 2015, he was suspended all football-related activities for eight years.
In March 2016, FIFA cut Platini's ban from eight to six years. Two months later, CAS lowered Platini's suspension to four years, it entered into force, and he immediately resigned as UEFA president.