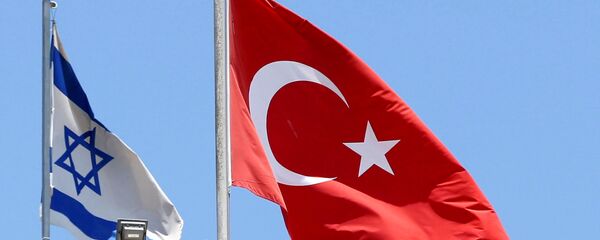 1 December 2016, 13:57 GMT
ANKARA (Sputnik) — Turkey and Israel are determined to sign an agreement to construct a pipeline to supply gas from Israel's Leviathan and Tamar fields to the European Union by the end of the year, Israeli Energy Minister Yuval Steinitz said Wednesday, cited by local media.
"We decided after four rounds of talks to accelerate our talks and try to conclude the government-to-government umbrella agreement that will enable the construction of Israel-Turkey pipeline before the end of this year. We are making enormous efforts to conclude it," Steinitz said, after a meeting with his Turkish counterpart Berat Albayrak on the sidelines of the 22nd World Petroleum Congress in Istanbul, as cited by the Anadolu news agency.
He expressed the hope that Albayrak would visit Israel in order to promote negotiations processes. Steinitz noted that the pipeline project should enhance reconciliation of bilateral relations, to the benefit of both countries.
"It was evaluated that more than other 2,200 billion cubic meters (bcm) of natural gas have yet to be discovered [in the Leviathan field]… The Eastern Mediterranean [region] will become a reliable source of natural gas to Europe in the next three or four decades," Steinitz said.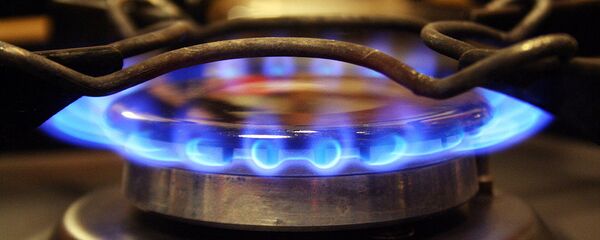 According to the minister, Israel is working closely on two gas pipeline projects. One of them stipulates building a pipeline to Europe via Turkey, while the other would go through Southern Cyprus, on to Greece and Italy.
The Leviathan gas field, discovered in December 2010, is one of the largest young gas reserves in the world. According to the US Geological Survey, Leviathan's volume of undiscovered reserves amounts to some 620 billion cubic meters of natural gas.
Relations between Israel and Turkey deteriorated after the Freedom Flotilla incident in 2010, when a convoy of six ships, including one under Turkey's flag, tried to approach the Gaza Strip with humanitarian aid and activists on board. The flotilla was blocked and stormed by Israeli forces, resulting in eight Turkish citizens being killed. Turkey responded by expelling the Israeli ambassador from the country, recalling its own ambassador from Israel and demanding a formal apology from Israel, as well as compensation for the victims' families. In March 2016, the countries launched reconciliation processes. Israel apologized and agreed to pay $20 million to the victims of the 2010 incident.