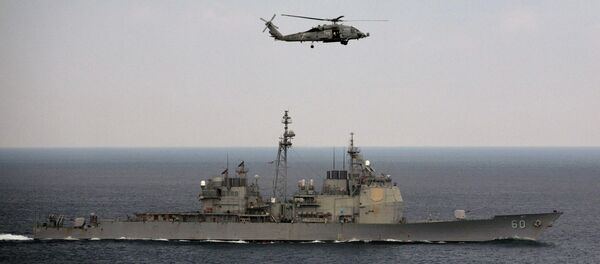 MOSCOW (Sputnik), Tommy Yang — India kicked off its annual
trilateral joint naval exercise
, known as Malabar 2017, with the United States and Japan in the Indian Ocean on Monday. The military drills came as an intense standoff at the border region between India and China showed no sign of cooling off, after clashes between troops of the two Asian countries started in mid-June.
Indian Prime Minister Narendra Modi started to introduce an assertive foreign policy to challenge China's growing dominance in the Asia-Pacific region, after taking office in May 2014. The current sequence of escalating tensions between to two Asian nations is just continuation of the intensifying India-China rivalry, international relations experts told Sputnik.
Rivalry in the Making
"From a long-term perspective, in the next 15-30 years, the strategic rivalry between China and India as two global superpowers will continue to escalate," Shi Yinhong, a professor of international relations at the Renmin University in Beijing, told Sputnik.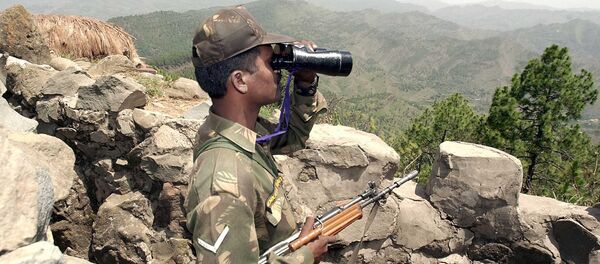 In the short term, however, the Chinese expert believes India is only capable of bringing limited assistance to its strategic allies in the Asia Pacific region such as the United States and Japan, by offering diplomatic support, intelligence and possibly allowing Washington to use some Indian military facilities.
Shi added that he did not think either side wants the ongoing tension to aggravate out of control.
"Both Beijing and New Delhi still have a lot of concerns over serious deterioration of bilateral relations," he said.
No All-Out War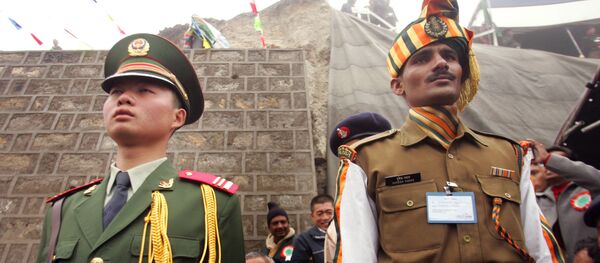 Some Chinese scholars voiced concerns over India's rising military presence in the Indian Ocean and argued that it poses a threat to China's energy security because a large portion of Beijing's energy import go through the Strait of Malacca.
Chinese leaders have always referred to the nation's heavy reliance on the Strait of Malacca to transport its crude oil imports as the so-called Malacca dilemma, as over 80 percent of China's crude oil imports from the Middle East and Africa have to go via this route.
The Malacca Strait, which may be considered as China's energy lifeline, could paralyze the Chinese economy in case of unforeseen circumstances such as war in the region, Xia Yunjiao, a professor from the China University of Geosciences in Wuhan, warned in a research report in 2015.
But political analysts dismissed the notion of possible war between India and China.
"If India will try to stop the movements of goods to China through the Strait of Malacca, it is asking for an 'all-out war' with China. It will be a mad man in Delhi to try choke off the Chinese economy by stopping energy movements and risk war, including nuclear war with China. Not even Americans are prepared to do that," Kanti Prasad Bajpai, a professor on Asian Studies at Lee Kuan Yew School of Public Policy in Singapore, who is currently working on a book on India-China relations, told Sputnik.
The Singapore-based expert believes the theory of "Malacca dilemma" proposed by Chinese scholars and diplomats is just an excuse for the Chinese military to push into the Indian Ocean.
Bajpai pointed out that China actually has a lot of options to obtain oil and gas from different parts of the world including Central Asia, Russia and North America today, without having to rely on the Gulf nations and Africa for their energy supply.
Filling Void Left by the US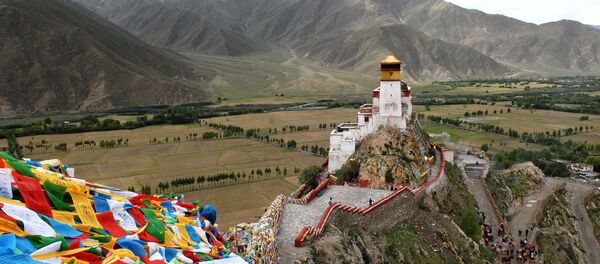 Shortly after taking office earlier this year, US President Donald Trump announced his decision for the United States to withdraw from the Trans-Pacific Partnership, a signature trade initiative as part of the Obama administration's "Rebalance to Asia" strategy.
The Trump administration's indecisive policies in the Asia-Pacific region caused concerns from many of its regional allies including Japan, Australia and Southeast Asian countries. Political analysts suggested that India is simply trying to fill in the void left by the United States in the region.
"Just as Trump seems to be pulling America back geopolitically and is making up with China because of North Korea and trade issues, India is, therefore, trying to pick up some of the slack," Bajpai said, adding that the Modi administration is trying to achieve this goal by working with different strategic partners in the region, including Japan, Australia and Vietnam.
Since Modi came into power, India is certainly trying to signal to the world that New Delhi will stand up to China, as Modi said "to look China in the eye," Bajpai noted, adding that India's response to China's One Belt One Road (OBOR) Initiative sent a clear message to Beijing.
India became one of the few Asian countries that refused to endorse the Chinese OBOR initiative, championed by Chinese President Xi Jinping, and decided to skip the first international summit to celebrate the initiative in Beijing in May, when 29 heads of state gathered in the Chinese capital.