The US president said that the US and Russia are working on the second ceasefire agreement in Syria after the one he and President Vladimir Putin agreed on during their first meeting.
Macron, in his turn, said that France no longer insists on Syrian President Bashar Assad's removal from power as fighting the terrorist threat is the top priority. However, he said that the use of chemical weapons is unacceptable.
The southwestern Syria ceasefire entered into force at noon Damascus time on Sunday after an agreement had been reached by Russia, the United States and Jordan.
The deal was announced by Russian Foreign Minister Sergei Lavrov on June 7 after the first face-to-face meeting between Russian President Vladimir Putin and US President Donald Trump.
Trump Jr Scandal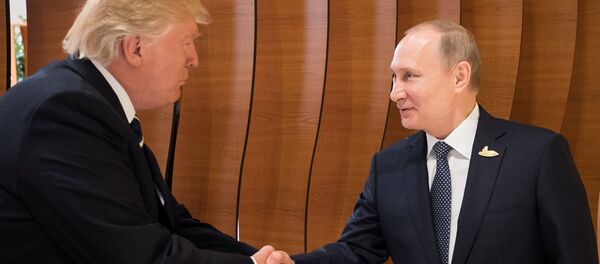 For the first time, the US president publicly commented on the scandal involving his son's unreported meeting with a Russian lawyer in 2016.
Trump emphasized the lawyer his son, Donald Trump Jr., had a meeting with in 2016, was not a Russian government lawyer. Donald Trump said that the meeting was short and it had no result.
He added that he heard that Attorney General Lynch agreed on the Russian lawyer's visa.
On Tuesday, Trump Jr. released an email chain with UK-born publicist Rob Goldstone about a meeting with Natalia Veselnitskaya to allegedly discuss compromising information on then-presidential nominee and Trump rival Hillary Clinton. After the release of emails, Trump called his son a "high-quality person" in a White House press service's comment.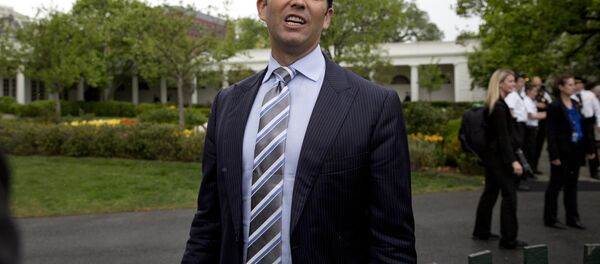 Veselnitskaya has denied any links with the Kremlin and insists that she never had sensitive information about Clinton, nor any intentions of damaging the former presidential candidate's reputation.
On Wednesday, Kremlin spokesman Dmitry Peskov told reporters that the media coverage of the Veselnitskaya-Trump Jr. scandal is meant to overshadow Trump and Russian President Vladimir Putin's first bilateral meeting. Previously, he said that he doesn't know who Veselnitskaya is.
Bilateral Ties
Macron said that he and Trump agreed to promote free and fair trade. The issue has become very acute amid fears in Europe related to Trump's protectionist economic policies.
He also spoke about the US' withdrawal from the Paris climate accord, which is highly promoted by the French leadership. Prior to Trump's decision on the US exit from the Paris deal, Macron held several talks with him on the issue and strongly criticized the US president's move later. On Thursday, Macron said that "we have disagreements on climate, but I respect the decision of the US president," adding that Trump fulfils his campaign promises.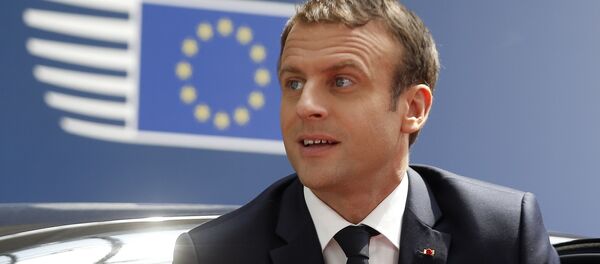 At the same time, Trump said the US is committed to being a leader in environmental protection.
The French leader also said that he and Trump agreed to jointly counter propaganda and cybercrime.
Macron also said that a joint French-US contact group on Syria and Iraq will be created.
In his turn, Trump said that despite existing disagreements, "our alliance is unbreakable."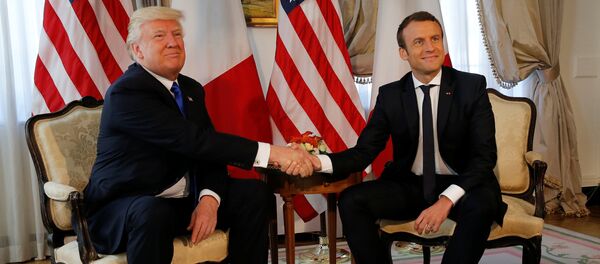 He also said they discussed how to strengthen US-France security partnership.
"We renew our resolve to stay united against this enemy of humanity," Trump said of global terror threat. "Today president Macron and myself discussed how we can strengthen our vital security partnerships."
"We have a very good relationship," Trump said, adding that, however, he and Macron have a strong disagreement over the Paris climate deal.