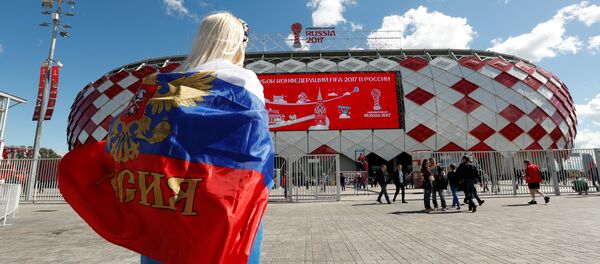 MOSCOW (Sputnik) — On Thursday, Deputy Secretary General of the Council of Europe Gabriella Battaini-Dragoni visited Moscow.
"Despite the situation in the Parliamentary Assembly of the Council of Europe [PACE], the Council of Europe remains to be an important area of our cooperation with international organizations, it is the most broad platform in Europe… And we will continue our work as a member of the Council of Europe and fulfill our obligations despite absolutely reasonable decision to suspend payment of contributions until the full restoration of rights of our delegation to PACE," Slutsky said.
According to the lawmaker, Moscow is "open to constructive and equitable cooperation." He noted that Moscow was committed to the conventions of the Council of Europe.
"Only this week the State Duma made a decision to ratify two important conventions of the Council of Europe — the convention on security at sports events and the convention on financing terrorism," Slutsky said.
On June 30, Russian Foreign Minister Sergey Lavrov informed Secretary General of the Council of Europe Thorbjorn Jagland of Moscow's decision to suspend the country's 2017 contribution to the Council of Europe. The suspension will remain in force until the Russian delegation in PACE is fully restored in its powers.
In 2014 and 2015, PACE approved resolutions depriving the Russian delegation of the right to vote at the Assembly's sessions, as well as the right to participate in the work of its three key bodies: the Bureau, the Presidential Committee and the Standing Committee over Crimea's secession to Russia. Following the resolutions, Russia decided to leave PACE in late 2015, and did not review its credentials ahead of the Assembly's 2016 and 2017 winter sessions, stressing that it will only return to PACE after full restoration of its delegates' voting rights.