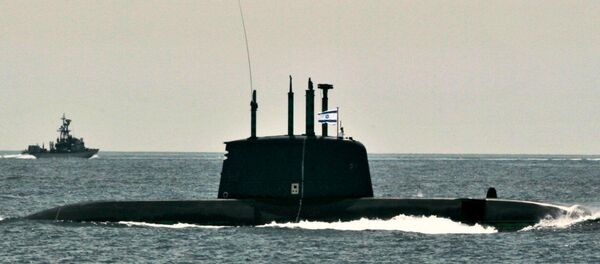 TEL AVIV (Sputnik) — On July 12, a personal lawyer of Israeli Prime Minister Benjamin Netanyahu and Adm. Eliezer Merom, a former commander of the Israeli Navy, were reportedly questioned within the probe into government contracts to purchase the submarines from the German ThyssenKrupp company.
The decision to postpone the signing, which was initially set for this week, could eventually lead to the cancellation of the deal as a whole, the Ynetnews media outlet reported.
The cancellation of the signing is possible due to a clause in the agreement which allows the German side to unilaterally withdraw from the deal in the event it is proven that it was reached through corruption and bribery.
Israeli police have detained seven individuals to be questioned over their suspected involvement in the corruption scandal, according to media reports.
The investigation into the 2014 deal began in November 2016. Netanyahu himself is not being investigated for possible wrongdoing.