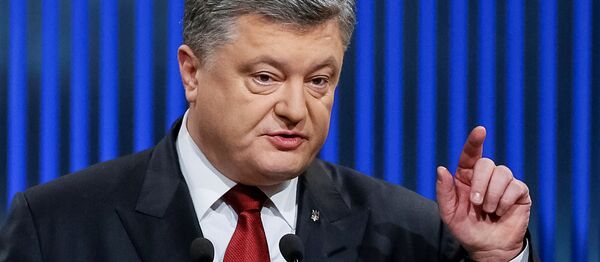 SOCHI (Sputnik) — Ukraine is choking on corruption, Russian President Vladimir Putin said Friday at a meeting with children in the Black Sea resort of Sochi.
"The current [Kiev] authorities came to power in the wake of the fight against corruption…unfortunately, they went through a state coup. They came to power, so what? What is the result? Corruption became even greater. Ukraine is literally choking on this corruption, both at the highest echelons of power and lower," Putin said commenting on the situation in Ukraine.
On June 27, 2014, Poroshenko and EU leaders signed the association deal, which was ratified by the Ukrainian parliament in September 2014. The document stipulates the implementation of a series of political and economic reforms in Ukraine aimed at improving political and social institutions and eliminating corruption to gain access to the EU market.