WASHINGTON (Sputnik) — Kislyak's duties will be temporarily performed by Minister-Counselor of the Russian Embassy in the United States Denis Gonchar, according to Lakhonin.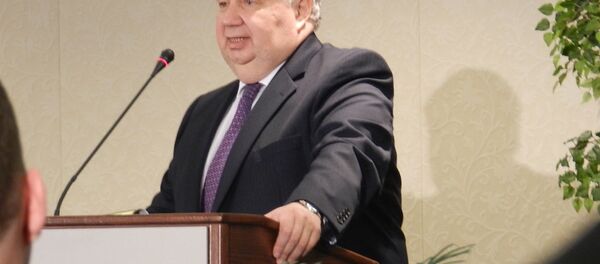 "On July 22, Ambassador Sergey Ivanovich Kislyak ended his mission in Washington. Minister-Counselor Denis Vladimirovich Gonchar will act as Charge d'Affaires ad interim of Russia to the United States until his successor arrives," Lakhonin said.
Kislyak has been a top Russian diplomat in the United States since 2008. Prior to his Washington posting, Kislyak held the position of Second Secretary at the Permanent Mission of the Soviet Union to the United Nations, served as ambassador to Belgium, Russia's Permanent Representative to NATO, as well as held several positions within the Foreign Ministry.