MOSCOW (Sputnik) — Moscow closely follows discussions surrounding new sanctions under consideration by the US Congress targeting countries including Russia, Deputy Foreign Minister Sergey Ryabkov told Sputnik.
"We are closely following what is happening around the notorious US bill, which aims to introduce new sanctions against Russia and a number of other countries, as well as codify the existing ones," Ryabkov said Tuesday.
The US Congress is primarily harming US interests by undermining its authority with new sanctions targeting Russia, he added.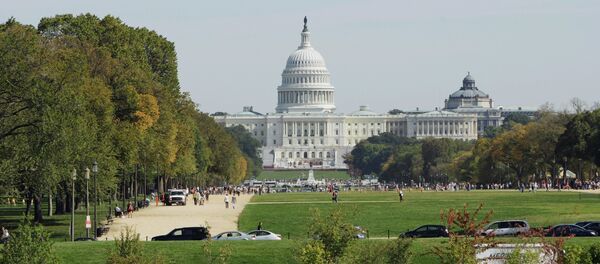 "In my opinion, they primarily harm the US itself, undermining its position, undermining its credibility, sowing deep distrust, shaping the notion of the United States as an extremely unreliable and even dangerous partner whose actions are extremely unpredictable."
The US House of Representatives is set to approve on Tuesday a new package of sanctions against Russia, Iran and North Korea after lawmakers struck a deal over the weekend to advance the stalled legislation. Republican Senator Bob Corker, meanwhile, said Monday "we still have a lot of work to do" on moving forward with the anti-Russia restrictions.
"All this is very disturbing. We see no signs that Russophobic hysteria, which has gripped the entire US Congress, is on the decline," he added.
Ryabkov said that Russia had repeatedly warned the United States of the repercussions to new sanctions under consideration in US Congress.
"We repeatedly warned about the consequences of such actions, and there is no reason to return to this topic," Ryabkov stressed.
Ryabkov said that dialogue with US Under Secretary of State for Political Affairs Thomas Shannon has not been shut down, but topics for discussion are decreasing with the prospect of new sanctions.
"We are not shutting down dialogue and I am open to contacts. Another issue is that there are not that many subjects and specific topics for discussion in light of this unstoppable fomenting of newer and newer anti-Russian initiatives," Ryabkov said Tuesday.
The sanctions target Russia's defense, intelligence, mining, shipping and railway industries and restricts dealings with Russian banks and energy companies. The legislation also limits the US president's ability to ease any sanctions on Russia by requiring Congress' approval to lift any restrictions.