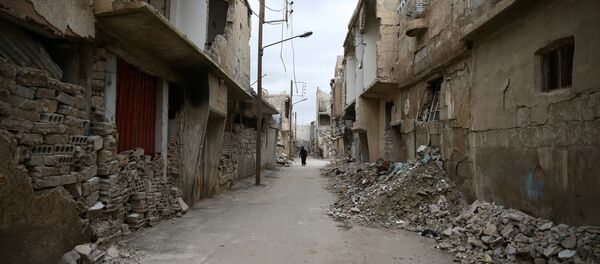 The situation in Syria is rapidly changing, with an expanding ceasefire and new de-escalation zones brokered by Russia, the United States and Jordan. Apparently, the Syrian crisis is slowly but steadily moving towards the phase of political settlement. In this regard, different parties involved in the crisis are likely to have different views of their roles in the situation and the future of the war-torn Arab country.
According to Vladimir Sazhin, a senior research fellow at the Institute for Oriental Studies of the Russian Academy of Sciences, such a difference has already emerged between once close allies Russia and Iran.
"While previously Russia and Iran closely cooperated in support of the Syrian legitimate government, now there is a visible difference in the views of Moscow and Tehran on the future of Syria and the role of each country. Russia and Iran share tactical goals, but there is nothing common when it comes to the strategic look out," Sazhin said in an interview with Sputnik Persian.
The expert further clarified what this difference is about. Russia wants Syria to be a secular state in which minorities and religious groups have equal rights.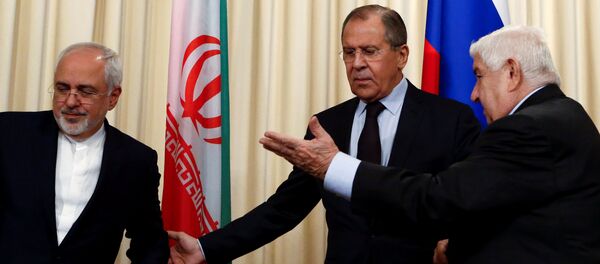 In turn, Tehran wants to establish a government in Damascus that would provide Iran with voting power in Syrian politics, including in expanding Tehran's influence in the region along the Iran-Iraq-Syria-Lebanon Shiite arc. Iran wants to maintain a logistics corridor which would guarantee military and financial support for pro-Iran forces, first of all Hezbollah, in the region.
Sazhin underscored that despite the fact that Hezbollah's role in Syria is decreasing, the military group continues to remain the main tool to expand Iran-led Shiite influence in the region.
Since June 2016, Hezbollah has been increasingly against ceasefire agreements in Syria, including several open confrontations with the Syrian Army during the liberation of Aleppo. Moscow has repeatedly proposed to integrate numerous Shiite armed groups into the Syrian military under united command, but each time the offer was rejected.
"Of course, Tehran did not want to lose leverage over Damascus. Moreover, Iran wants to preserve such a powerful instrument to control the areas in Syria that it sees crucial for its interests," the expert said.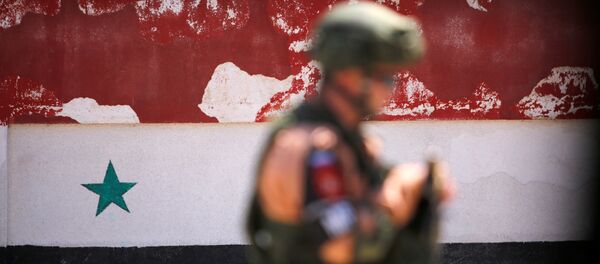 Israel, Iran's main rival in the Middle East, regards Tehran's activities in Syria as a direct threat to its security. Israel insists that Iran's actual goal in Syria is not fighting terrorists and militants, but rather taking control over Syrian territories in order to boost its presence in the Middle East.
According to political analyst Anton Mardasov, Israel's concerns over pro-Iranian forces in Syria are reasonable.
"Tehran continues to expand its military presence in Syria. Moreover, Iran fosters Shiite ideas in Sunni-dominated areas, which increases the risk of ethnic and religious confrontation. In the long-run, Iran may establish a Shiite corridor in the region. This is potentially dangerous and would be a destabilizing factor threatening to undermine the political settlement in Syria," Mardasov told Sputnik Persian.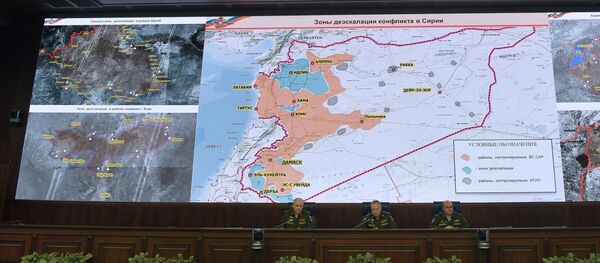 Since Russia's interests in Syria are multidimensional Moscow manages to maintain normal relations with all parties involved, including with Iran's main rivals, Saudi Arabia and Israel.
Moscow's evaluation of Tehran's policy in Syria is ambiguous. Apparently, Russia is not happy with Iran's attempt to impose its will on Damascus and establish a political and ideological basis for further expansion of Shiite influence in the region.
Such a policy is destabilizing and is likely to trigger conflicts on two directions, between Iran and Israel and between Iran and Arab countries. Such a scenario would not serve Russia's interests in the region. Many experts and commentators believe that this issue is the reason behind the emerging Russian-Iranian rivalry in Syria.