Ground transportation infrastructure flanking Iran's east and west border as a result of Chinese investment, in addition to access points at the Persian Gulf, the Gulf of Oman and the Caspian Sea, combine to make Iran "the centerpiece," of the massive project, Axios reported Wednesday.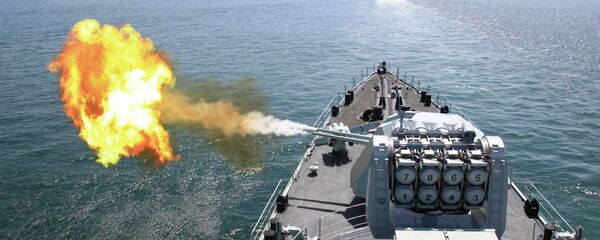 "In the same way that Britain ruled its 19th century empire through a far-flung navy, and the US has done so through its trade deals and its own big naval ships, Beijing is preparing for the day years from now when it may be the premier global power," the Virginia-based news agency said.
The Center for Strategic and International Studies' Jon Alterman said OBOR was envisioned as a mechanism "to secure China from a [potential] American-led blockade" against the fast-growing economy. Furthermore, Alterman suggested that Beijing views a strategic partnership with Iran as a "great hedge against American hegemony."
To Tehran's west, railroads will link Turkey and Iran. From there, Turkey will serve as the "spoke" for traded goods to funnel into Europe. On the other side of the compass dial, ground transportation routes will connect Tehran with Central Asian countries, Afghanistan and western China.