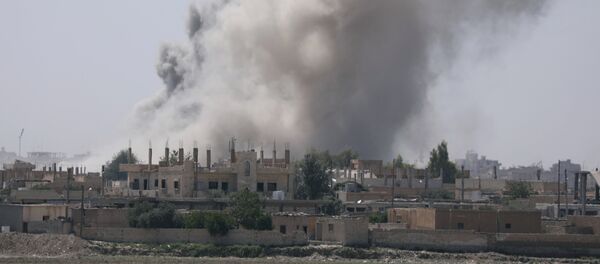 WASHINGTON (Sputnik) — The aircraft carrier Nimitz Strike Group has entered to air campaign against the Daesh terror group (banned in Russia) in Syria and Iraq with a series of strike sorties, the US Navy announced in a press release on Monday.
"The first aircraft launched from USS Nimitz was an F/A-18E Super Hornet assigned to the 'Argonauts' of Strike Fighter Squadron 147," the release said.
The Nimitz Strike Group's deployment to the US 5th Fleet area of operations supports Operation Inherent Resolve and signals the continued commitment to defeat and destroy Daesh], the release said.
In addition to targeting Daesh, the ship and strike group are also conducting maritime security operations to reassure allies and partners, preserve freedom of navigation and maintain the free flow of commerce, the release added.