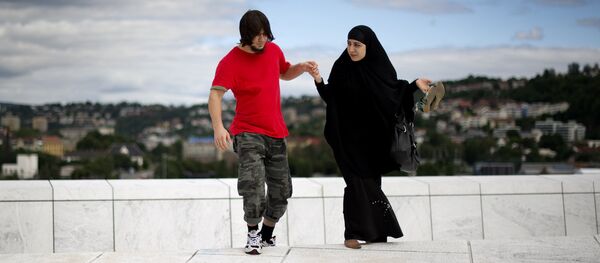 The Facebook group
Fedrelandet viktigst
("Fatherland above all") became the subject of ridicule in the Nordic country after a seemingly harmless photo of empty bus seats was erroneously taken for a bunch of burqa-clad women and invoked a fiery discussion on the Islamization of Norway.
After a user posted a photo of an empty bus seats with the question "What do you folks think of this?" many a member chimed in on how "frightening," "tragic" and "scary" this scene was, the Norwegian newspaper Nettavisen reported.
Other lamented the "fact" that Islamization has gone so far and suggested that the "passengers" could potentially have "weapons and bombs" hidden under their garments.
"It looks really scary, it should be banned. You can never know who is under there. Could be terrorists with weapons," one alarmed group user wrote.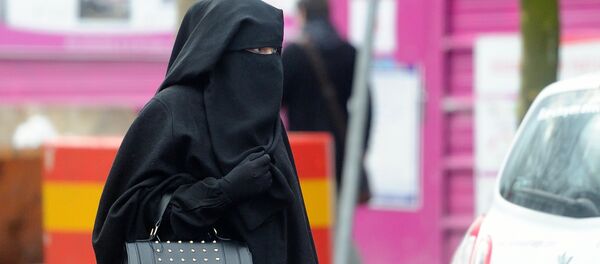 Another user suggested that the world was living in a frightening time and called to "get them out of the country."
The responses from the closed group went viral after Facebook user Sindre Beyer posted screenshots of people's inconceivable reactions.
By his own admission, Beyer has been following the "disgusting" group of nearly 13,000 for some time now and wanted to attract people's attention to what's happening "in the dark corners of the web."
"I'm shocked by how much hate and fake news is spread there. The hatred that was displayed toward some empty bus seats really shows how much prejudice crushes wisdom," Sindre Beyer said.
Rune Berglund Steen, the head of the Norwegian Anti-Racism Center, suggested that the irrational response to six empty bus seats indicates how easy people tend to jump at false conclusions.
"People see what they want to see and what they want to see are dangerous Muslims. In a way it's an interesting test of how quickly people can find confirmations of their own delusions," Rune Berglund Steen said.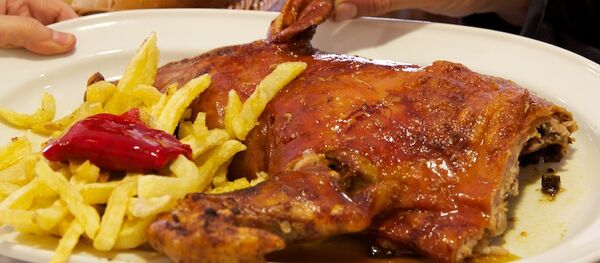 21 October 2016, 14:21 GMT
According to Steen, the photo portrayed a scene that's hardly ever seen in Oslo, as the buses were neither full of "creepy Islamists," nor had that many empty seats.
However incorrect, the public reaction to the "burqa" photo is indicative of the continent-wide debate about Islamic dress across Europe. Norway's center-right government recently proposed a much-debated law that would ban face-covering Muslim headdress in public places, such as schools, universities and hospitals, becoming the first Nordic country to do so. The ban would involve the burqa and the niqab, which both cover the face. Prime Minister Erna Solberg also joined the debate, arguing that she would not employ anyone wearing a full veil.
The opponents of the proposed ban argue that such headwear is only worn by a fraction of the country's Muslims. The exact percentage of Muslims in Norway, however, remains a matter for debate, yet is known to have risen steadily since the late 1960s. Currently, it hovers at around 3.8 percent of Norway's population of 5.2 million. In urban areas, such as Oslo County, however, the percentage is creeping closer to 10 percent.
Nevertheless, the debate around Islamic headwear has been boiling for months, with many Norwegian Muslims and ethnic Norwegians arguing that a ban would mean xenophobia, discrimination and an overtly degrading attitude towards Muslims.