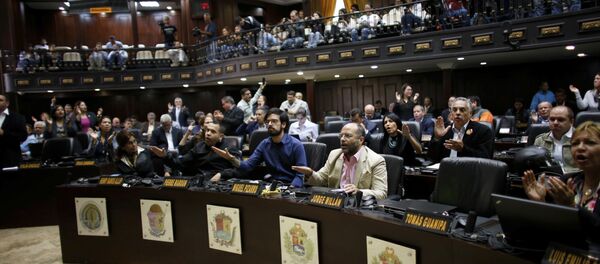 MEXICO CITY (Sputnik) — The opposition-led Venezuelan parliament unanimously agreed on Wednesday to authorize the country's Office of the Prosecutor General to open investigation into possible electoral fraud during the recent elections to the country's Constituent Assembly.
Earlier in the day, Antonio Mugica, CEO of the Smartmatic company which provides electronic voting systems worldwide, said that the results of the election were manipulated, and the actual turnout might differ by at least one million.
According to Venezuelan lawmaker Enrique Marquez, the Smartmatic's statement proved that the voting turnout data provided by the authorities were rigged, and it should be regarded as abuse of peoples' will and electoral fraud.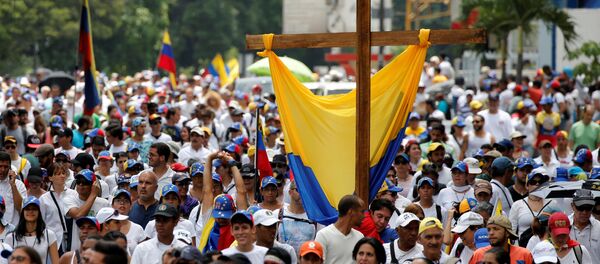 On Sunday, the election of delegates to the Venezuelan Constituent Assembly, which would be in charge of rewriting the country's Constitution, took place at the initiative of Venezuelan President Nicolas Maduro. The election was harshly criticized by the opposition and led to mass protests across the country.
According to the National Electoral Council, a total of 41.53 percent of Venezuelan voters cast their ballots during the election to the Constituent Assembly, or 8.1 million people. The figures are disputed by the opposition which posted photos of empty polling stations throughout the election day, saying that over 90% of the voters did not attend.