WASHINGTON (Sputnik) — The court also ordered re-sentencing for three others convicted of manslaughter in the case — Paul Slough, Evan Liberty and Dustin Heard, who had previously been given 30-year sentences.
"The court concludes that the district court abused its discretion in denying Slatten's motion to sever his trial from that of his co-defendants and therefore vacates his conviction and remands for a new trial," the US Court of Appeals for the DC Circuit panel said in the ruling.
"The court concludes that the imposition of the mandatory thirty-year minimum… violates the Eighth Amendment prohibition against cruel and unusual punishment…. The Court therefore remands for the resentencing of Slough, Liberty and Heard," the ruling said.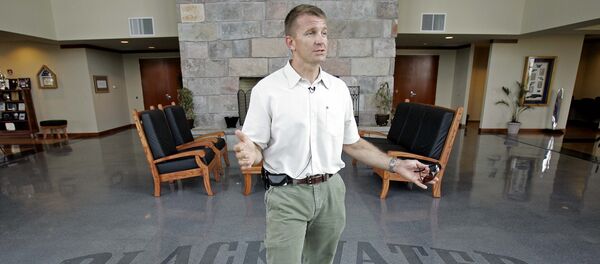 The judges also threw out one of Liberty's convictions for attempted manslaughter.
The 2007 massacre took place at a Baghdad traffic circle, where the four guards opened fire on unarmed Iraqi civilians, including women and children, killing 14 people and leaving 17 others wounded.
The incident sparked an international debate about the role of private security companies hired by the US government to work in war zones.
The four men were convicted in October 2014.
The private military company Blackwater, founded in 1997, was later sold and rebranded as Academi.