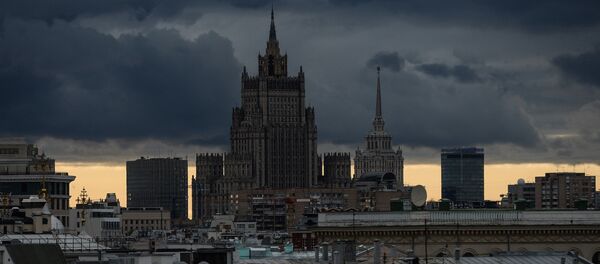 On Friday, the
EU imposed additional sanctions on Moscow
over a scandal surrounding the transfer of turbines supplied by German company Siemens to the Russian peninsula of Crimea in violation of previous Brussels' sanctions. The EU added three Russian nationals, including two Russian Energy Ministry officials, and three companies to its sanctions list over the issue.
The Russian Foreign Ministry said that Moscow considers the EU and the German government as those responsible for the "unfriendly and unjustified" decision of the sanctions' extension and added that the Russian government reserves the right to respond.
On Saturday, the Russian Energy Ministry said that new EU sanctions are an interference in the dispute of Siemens and Russian Technopromexport company, emphasizing that it is a direct violation of international legal norms.
"First of all, the interference in the dispute between the two economic entities is a direct violation of international legal norms. Given the many years of Siemens' work experience, it is difficult to imagine that the company became the 'hostage of the situation,'" the Ministry of Energy statement said.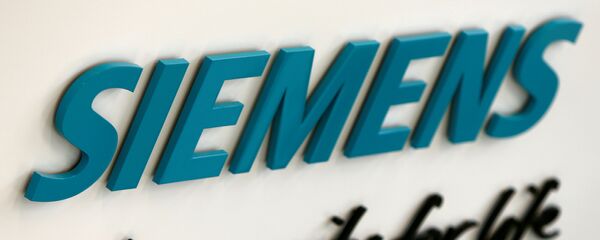 The ministry added that it has no doubt that the EU decision of additional sanctions was made exclusively for political reasons.
The EU move to include two Russian Energy Ministry employees in the sanctions list left the ministry puzzled, the statement said.
"The Russian Energy Ministry has no doubts that the EU has made its decision based solely on political motivation. For this very reason, unfortunately, no legal grounds for including the staff of the Russian Energy Ministry to the sanctions list have traditionally been presented."
The ministry added that it awaits for EU explanations and intends to "continue to provide energy security to consumers."
"Political ambitions should not become an obstacle to the government fulfilling their obligations," the Russian Energy Ministry concluded.
In early July, Siemens created a task force team to investigate reports about the alleged transfer of turbines produced by Siemens Gas Turbines Technologies, a joint venture with the Russian Power Machines company, to the Crimean peninsula. On Friday, the company said that all four of its turbines intended for a project in Taman were illegally delivered to Crimea in violation of sanctions.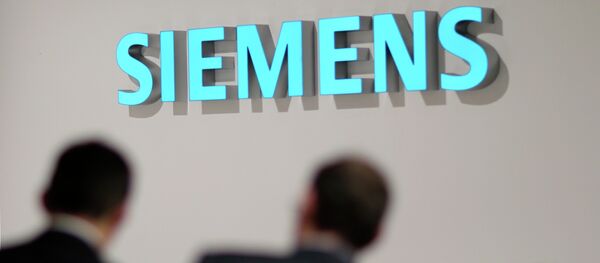 On July 11, Russian Industry and Trade Minister Denis Manturov
said
that the new power plants in Crimea would be equipped with turbines manufactured in Russia and not with ones imported from the West. Commenting on the situation, Kremlin spokesman Dmitry Peskov
said that all products used in Crimea made in Russia
.
Commenting on the issue, Russia's Technopromexport (TPE) company, which is part of Rostec, said it purchased turbines for Crimean power plants in the secondary market, with Russian engineering companies modernizing them.
Earlier, Siemens decided to annul a power plant equipment supply license agreement and suspend power equipment supplies to Russian state firms to devise new control measures, while Berlin promised a corresponding response to the alleged violation of the agreements.