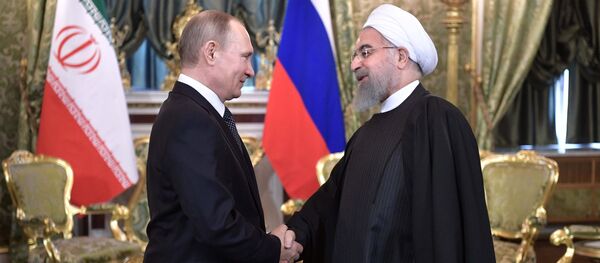 MOSCOW (Sputnik) — The EAEU, comprising Armenia, Belarus, Kazakhstan, Kyrgyzstan and Russia, is an international organization that encourages regional economic integration through the free movement of goods, services, and people within the union.
In December 2016, president of the EAEU states approved the start of talks to draft an agreement on a free trade area with Iran, Egypt, India and Singapore.
"As part of the negotiations process, we have reached important results over the short term. I hope that we will tackle the rest uncoordinated issues in the near future. I am sure that our meeting will contribute to this," Jahangiri said during the meeting with Chairman of the Eurasian Economic Commission (EEC) Board Tigran Sargsyan, as quoted in a statement by the EEC press service.
Sargsyan, in turn, noted that all the EAEU countries were interested in signing the temporary agreement on the free trade area creation with Iran, the statement said. The chairman of the EEC Board added that in the future, the parties should conclude the more comprehensive agreement than the temporary one which was discussed by both Iranian and EAEU negotiators.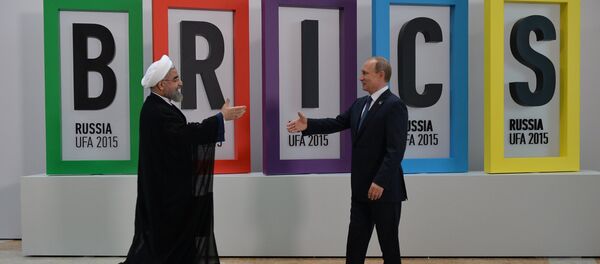 24 February 2017, 12:40 GMT
Both Jahangiri and Sargsyan noted the need to accelerate the signing of the agreement and expressed the readiness to support the negotiations process, according to the statement.
The parties also noted that the free trade and lifting of the non-tariff barriers would contribute to the increase of the Iran-EAEU turnover level, the document concluded.
The meeting between Jahangiri and Sargsyan took place as part of the latter's visit to Iran timed to the inauguration of the county's reelected President Hassan Rouhani.
In May 2017, Russian Deputy Foreign Minister Vasily Nebenzya said the negotiations between the EAEU and Iran on a temporary free trade area agreement could be finished by the next EAEU summit, scheduled for October 11.