NATO Fighters Chased UFOs in Belgian Skies
"Rejecting the UFO phenomenon outright makes no sense. There are a lot of well-documented sightings during the so-called 'Belgian UFO Wave' of 1989-1992 including by military men, police officers and civilian and military pilots," Tarek said.
In March 1990, Belgian Air Force radar operators at a NATO air surveillance center at Glons saw on their screens three unusual flying objects that had entered the country's airspace.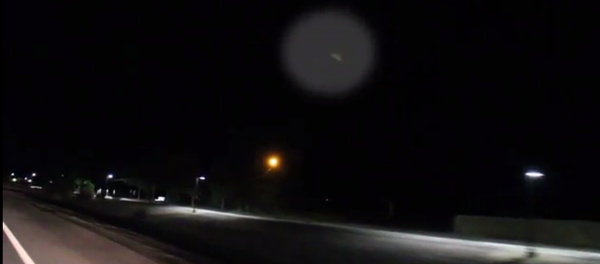 A pair of F-16 fighter jets from nearby Beauvechain air base was scrambled to check out what was happening.
However, before the planes were able to close in on the unknown intruders, the UFOs suddenly disappeared from sight at a speed that the pilots said was much faster than what their combat aircraft could muster.
"According to an official statement by Belgian General Wilfried de Brouwer, one of the UFOs increased its speed from 240 kilometers an hour to 1,770 in a matter of just two seconds," Tarek noted.
UFO Sightings: 95 Percent "False Alarm," the Rest — "Mindboggling"
"Only about 5 percent of all UFO sightings worldwide can be termed UFO sightings because these flying objects are never identified. The remaining 95 percent turn out to be planes, satellites, meteorites or space junk," Tarek explained.
"However, the remaining 5 percent are unidentified, and this is really fascinating," he noted, adding that Britain and France now have documented cases of UFO sightings which have never been explained.
Eyewitnesses and Radar Screenshots "Are Not Always Informative Enough"
"I like interviewing people who have personally observed UFOs or are studying this phenomenon," said Tarek, who is a certified telecommunications engineers and computer programmer.
He said that radar screenshots are not always reliable because there are ways to "spoof" radars by simulating and sending back reflections of objects, which are not really there.
"Only when I see an UFO optically, as an eyewitness, and also have a radar screen shot can I say that this object really existed," Tarek said.
"Stories About Aliens" Are Just Part of the UFO Theory
"The mere fact that you have seen a UFO does not mean that those were aliens, or travelers in time. On the one hand we have cases of UFO sightings. On the other, I guess there are hundreds of thousands of theories about UFOs none of which has been proved," Tarek continued.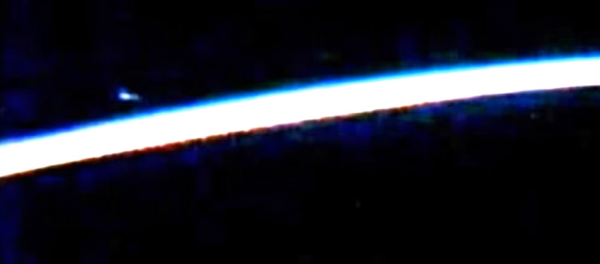 4 October 2016, 18:28 GMT
He said that some ufologists explain such sightings as paranormal phenomena, something people have encountered for thousands of years, "not only since the 1947 Roswell incident when something fell in a New Mexico desert and we still don't know what it was."
Tarek hopes that he will live long enough to get the answer to this question. In the meantime, he keeps working and is preparing a new series of programs on this fascinating subject.