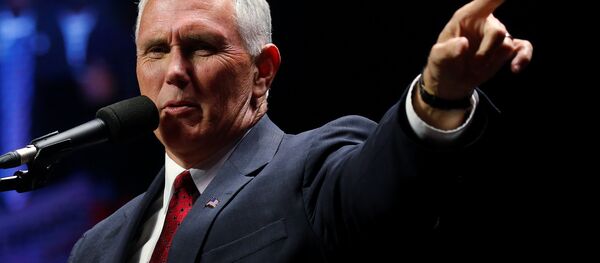 During his recent trip to Montenegro, United States Vice President Mike Pence openly accused Russia of attempts to stage a coup in the tiny Balkan nation and destabilize the region.
"Russia continues to seek to redraw international borders by force, and here in the Western Balkans Russia has worked to destabilize the region, undermine your democracies and divide you from each other and from the rest of Europe," Pence said in an address at the Adriatic Charter Summit on Wednesday.
Pence also claimed that Moscow attempted to "disrupt Montenegro's elections, attack your parliament and even attempt to assassinate the prime minister" to prevent the country from joining NATO.
Commenting on Pence's statement, the Russian Foreign Ministry said Thursday that American politicians in their statements are "sliding ever deeper into the primitive ideological stamps of the Cold War era."
"Imposing an openly destructive 'either with the West or with Russia' choice on the Balkan countries inevitably leads to increased tension on the European continent, destabilizes the situation in the region as a whole and in individual states," a statement by the Russian Foreign Ministry added.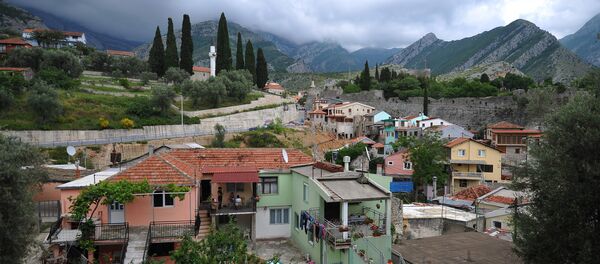 According to Alexander Pivovarenko, a research fellow at the Institute for Slavic Studies of the Russian Academy of Science, the remark of the US vice president follows the logic of the current tensions between the West and Russia.
At the same time, the expert pointed out that there is the possibility that other Balkan nations could follow the example of Montenegro and join NATO despite public opposition.
"In the last three years, there has been some large-scale process in the Balkans that could result in losing the region's neutral status. Of course, many people do not want their countries [to join NATO]. For example, only 30 percent of Serbs would support the idea. At the same time, their government may ignore public opinion," Pivovarenko told Radio Sputnik.
In turn, Serbian Foreign Minister Ivica Dacic underscored that Serbia cannot agree with Pence's remark on Russia's policy in the Balkans.
"We do not agree with some statements made during the summit, including the claims that Russia wants to redraw national borders by force. When it comes to changing borders, this is what the West did to Serbia," Dacic told local broadcaster N1.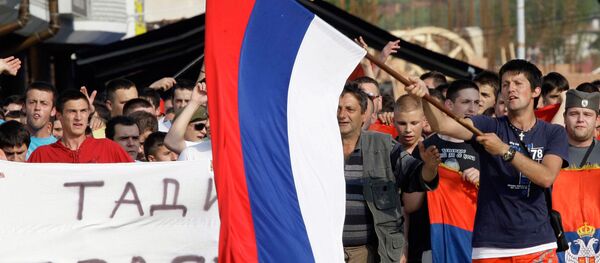 Western politicians and security services, including from the United States, have repeatedly accused Russia of preparing to conduct a coup in Montenegro, without providing any evidence. Moscow has refuted the accusations, with Kremlin spokesman Dmitry Peskov calling them unsubstantiated and irresponsible.
Podgorica was invited to join the 28-nation military alliance in December 2015. Montenegrin authorities accepted the invitation that caused nationwide protests. On May 19, 2016, NATO member states signed the accession protocol. On June 5, the country officially became the 29th member of the alliance.